Leaving Home & The Kids! Leah Messer Drops Bombshell News About Future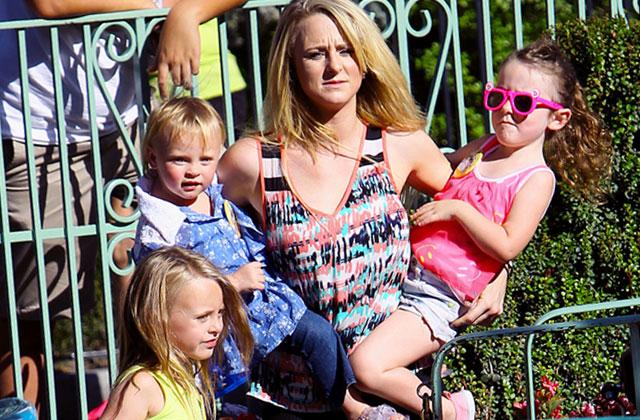 Article continues below advertisement
She then revealed that she is going to be using her free time to go back to college!
"I always said I would wait until all my girls were in school and then I would go," she wrote. "It's finally that time to finish what I want to pursue in my career and start the college life as a mom of three."
The revelation comes after Messer has worked on improving her image, as she's been accused of being a monster mom by fans over the years.
As readers know, Messer faced drug abuse rumors, and entered rehab for stress and depression. She has been caught on camera refusing to feed her children breakfast, allowing them to go to bed past midnight and more bad mom behavior.
She even lost custody of her twin daughters to her first ex-husband, Corey Simms, in October 2015 before receiving joint custody months later.
But the MTV star has been showing off her improved parenting skills, as she revealed over Instagram that she quit smoking cigarettes and is putting her children first with family fun getaways.
Do you think Messer returning to college is the right move? Tell us in the comments.