All For Show? The TRUTH About Monster Mom Leah's Picture-Perfect Family Vacation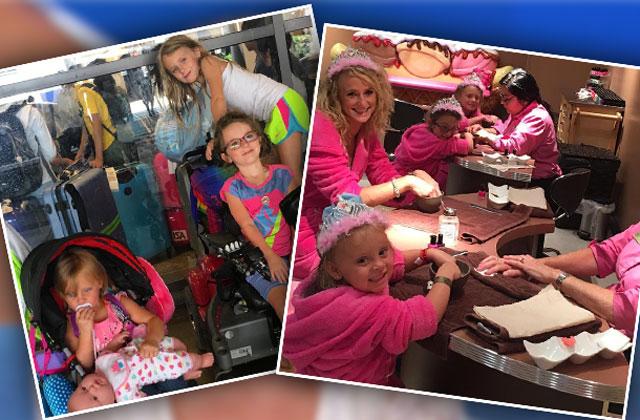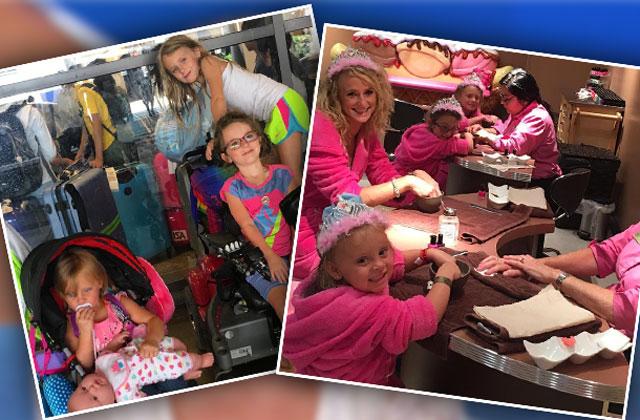 Leah Messer is trying to prove she has overcome her bad mom ways with a family-fun getaway. But is her supermom act all for show? The Teen Mom 2 star took her daughters on vacation while filming for the upcoming season.
Article continues below advertisement
The 25-year-old has been posting photos of the family's activities throughout the vacation.
Article continues below advertisement
Messer even took her daughters to get their nails done. "This was the highlight of our vacation," she captioned a photo of the ladies in matching pink robes. "Mommy & me manis & pedis."
But the vacation wasn't all fun and games, as Messer fought back against the airline breaking her daughter Ali's wheelchair. "How can you destroy a child's wheelchair and turn the other cheek?" Messer, whose daughter suffers from muscular dystrophy, wrote. "THIS IS UNACCEPTABLE!"
Article continues below advertisement
Despite praising herself for traveling alone with her daughters, the mother-of-three revealed MTV joined her for the vacation when she posted a photo of the crew. "Yoga on the Beach with @yogawithjenai was absolutely amazing," she wrote. "The girls loved loved it!! We will definitely be doing this again!"
Article continues below advertisement
Soon after the episode aired, Messer posted a photo of her daughter Addie eating breakfast. "Mommas baby wanted pancake and sausage on a stick, yogurt, and strawberries for breakfast," she captioned the snap. "She is so happy."
Do you think Messer has really changed? Tell us in the comments.