Leah Messer Proves Underweight Daughter Ali Eats Amid Ex's Bad Mom Accusations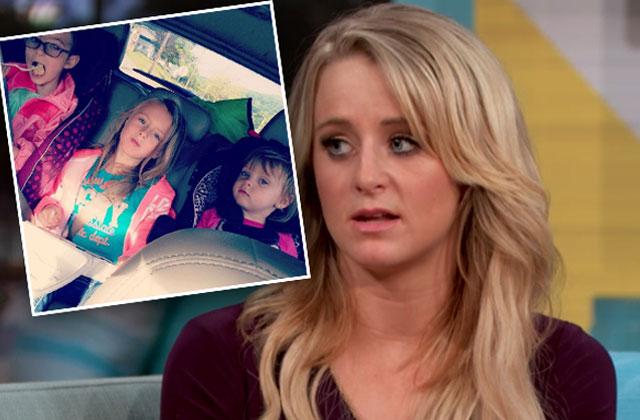 Who's the bad parent now? After Corey Simms revealed in a Teen Mom 2 preview clip that their daughter has been having trouble eating, Leah Messer fired back by proving her 6-year-old's diet is just fine in her home!
"Next time we go to Columbus, we might want to mention about her diet," Simms told his ex-wife. "She's not eating. It takes everything I got to get her to eat."
But Messer was shocked by the news, as she explained Ali, who suffers from muscular dystrophy, doesn't have trouble eating with her.
Article continues below advertisement
Messer proved the problem is on Simms' end when she posted a photo of her daughter scarfing down a meal.
Simms received full custody of twins Ali and Aleeah in October because of Messer's behavior. In January, she received 50/50 custody of the girls.
Do you think Messer is finally changing her ways? Tell us in the comments!