Lamar Dead! Doctors Frantically Revive Odom After Heart Stops -- Inside The Fight To Save Him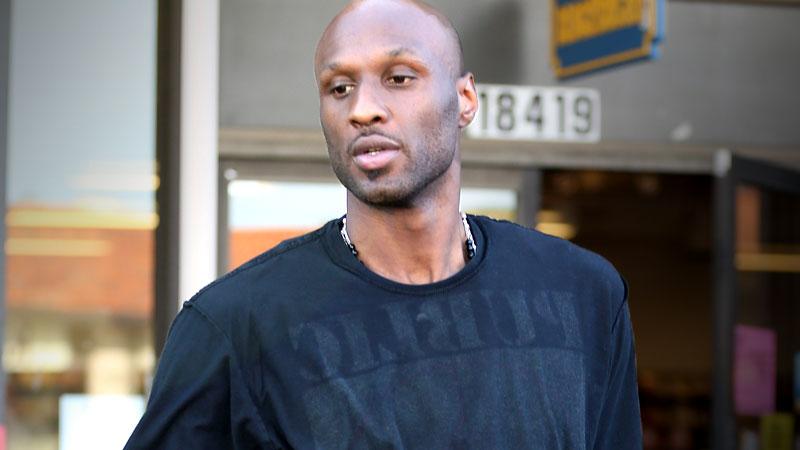 Lamar Odom almost did not make it to the Las Vegas hospital where he is currently being treated, RadarOnline.com has learned. According to an insider, his heart stopped several times in the ambulance en route to the facility, and medical professionals had to revive him.
According to the source, "Lamar had to be revived several times when his heart stopped en route to the hospital in Vegas from the hospital in Pahrump." In medical terms, that's called a "circulatory death."
Article continues below advertisement
"He lost critical treatment time because he couldn't be airlifted, and the trip took over an hour," the source explained. "The emergency room doctor was communicating with the medical team in the ambulance for the entire trip, and the truck is equipped with defibrillator paddles, which were used to get Lamar's heart beating again every time it stopped. His blood pressure was also dangerously low."
Now, at the hospital, "There is obviously added security on the critical care floor," the insider revealed. "Lamar's room is at the end of the hall, with curtains drawn, and the door closed."
"A waiting room has been closed off for his family and friends to gather in, even though there are several others on the floor that visitors can use."
"Lamar could survive this," the source insisted. "It's just too early at this point to determine what will happen."
As RadarOnline.com reported, Odom had to be transported by ambulance instead of being taken in a helicopter because he was too tall for the chopper ride. The helicopter ride would have taken less than thirty minutes.
Article continues below advertisement
The source added, "Lamar's medical team says valuable time was lost because he had to take the ambulance. He most likely wouldn't have coded multiple times because doctors in the emergency room could have stabilized him much more quickly."
As RadarOnline.com reported, the thirty-five-year-old had been drinking and popping herbal Viagra pills at a brothel before the medical crisis.
According to insiders, Odom, 35, arrived at the Love Ranch in Pahrump, Nevada, on Saturday alone. He was put up in a VIP suite, where he partied, "enjoying the company of women."
His ex-wife, Khloe Kardashian, momager Kris Jenner, and former sister-in-law, Kim Kardashian, all rushed to Vegas on Tuesday night to be with Odom. His father Joe arrived early Wednesday afternoon, with baby mama, Liza Morales, and their two children expected to arrive later in the day, along with Kourtney Kardashian.