Dissed Her Sister! Kylie Jenner Slams Sister Kendall's Modeling Career At Fashion Week: 'People Are Over Her'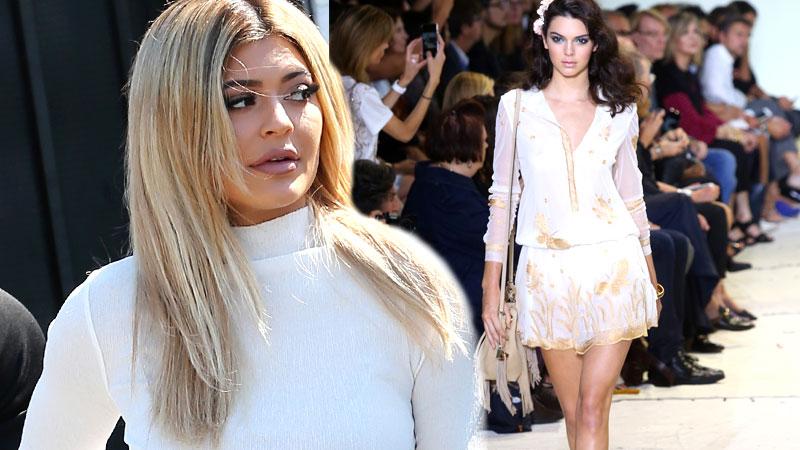 It's a catfight off of the catwalk at the 2015 New York Fashion Week, as RadarOnline.com has exclusively learned that reality superstar Kylie Jenner has slammed her sister Kendall's modeling career!
According to a source close to the Keeping up with the Kardashians clan, Kylie believes that "she is now the real star."
"Being in New York City right now while Kendall walks the runway at shows is one big reminder to Kylie about how far she's come from this time last year," the source says.
Article continues below advertisement
"Last September, Kylie couldn't even get anyone to notice her because she had her old face and everyone was all 'Kendall Kendall,'" claims the insider. "Now, even though she is not a model like her sister, she is the one that has all of the press waiting outside of her hotel room."
"Kylie is not there to support her sister. She is there to shop and get photos taken of her with Tyga," the source tells RadarOnline.com.
Indeed, Monday night she had a party thrown in her honor, celebrating her Galore magazine cover.
As RadarOnline.com previously reported, the feud between the siblings is deep-rooted and has been going on for years. Although the two had ironed out much of their differences in recent months, tension clearly still exists.
"She is actually quite glad that Kendall got all that press when she started, because she says that people are now over her and all about Kylie," the source claims.
Meanwhile, "Kendall is letting Kylie have her minute in the spotlight because she knows that it will be over very soon," the source adds.
Who do you think is prettier now, Kendall or Kylie Jenner? Tell us your thoughts in the comments below.