Kourtney Kardashian & Scott Disick In Secret Couples Therapy At Rehab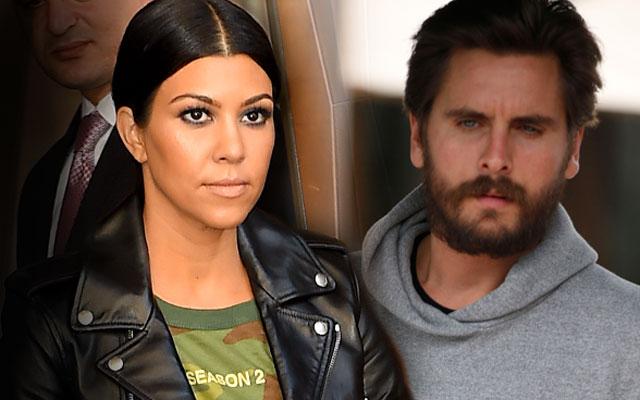 Kourtney Kardashian is taking a cue from her sister Khloe! After the youngest KUWTK sister called off her divorce to bad boy lover Lamar Odom, RadarOnline.com has learned that Kourtney has entered couples therapy with her troubled ex, Scott Disick.
It's not officially back on just yet, but according to an insider, the estranged reality star parents took a huge step towards reconciliation by attending their first couples counseling session at his Malibu treatment center this past weekend.
Article continues below advertisement
"Kourtney went to his rehab this weekend with the kids and Kris because she agreed to attend therapy sessions with just her and Scott," a source told Radar.
According to the insider, "During the hour-long session, Scott told her that his addiction is 100 percent behind his cheating, and that he would never do anything like that if he was sober."
As Radar previously reported, Kardashian, 36, and Disick, 32, have been broken up since June, when he publicly humiliated her by cheating on her with numerous beauties while one of his worst benders yet.
But increasingly, Kourtney feels like she might be able to put it behind her, said the source: "She is really proud of how much he's grown since getting sober this time around and all she wants is for him to get better so that he can be there for his children."
SLIDESHOW: Cheers! Scott Disick's 11 Most Outrageous Drunken Moments
Do you think that Scott Disick and Kourtney Kardashian will get back together? Tell us your thoughts in the comments below.