Exclusive
Rehab To Jail? Kim Richards' Relapse Jeopardizes Plea Deal Talks After Last Month's Arrest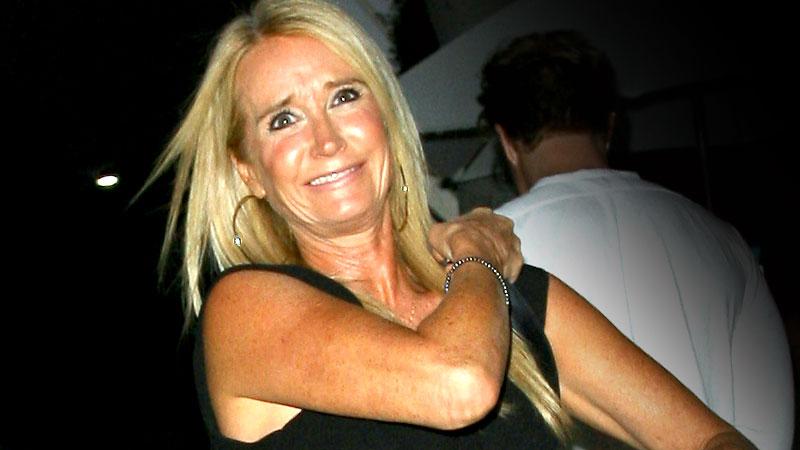 That was fast. After just a few weeks in rehab, Real Housewives of Beverly Hills star Kim Richards relapsed at daughter Brooke's Cabo San Lucas wedding over the weekend. Now, RadarOnline.com has learned, the incident has jeopardized a sweetheart plea deal her attorney had been working on with the District Attorney's office after her arrest last month. And worse, friends are concerned for Richards' safety.
Article continues below advertisement
RadarOnline.com has confirmed, Richards did indeed relapse while in Mexico at Brooke's wedding, where alcohol was served to the guests.
Meanwhile, back in Los Angeles, Richards' attorney had been in early talks with the Los Angeles County District Attorney's office for a sweetheart plea deal in the mother of four's public intoxication and trespassing criminal case. She was arrested at the Beverly Hills Hotel Polo Lounge last month.
Even though the deal wasn't finalized, "Kim would have had to successfully complete rehab, and the charges would have been dismissed," an insider told RadarOnline.com. "The Beverly Hills Hotel didn't want to proceed with charges if Kim was getting help. With Kim relapsing, the deal is now on hold, and the D.A. will most likely want a much longer rehab stint in exchange for the charges being dropped."
As RadarOnline.com reported, Richards was originally supposed to attend the wedding with the father of the bride, Monty Brinson, who was also to be her chaperone to ensure her sobriety. However, just days before the wedding, Monty revealed that he was not feeling healthy enough to attend the wedding, and it was unclear if Kim would be able to go to the party on her own.
Adding another layer of complication was the fact that she has been feuding with her sister and Real Housewives Of Beverly Hills co-star Kyle, and the two had not seen each other in months before the wedding weekend.
Now, relapsed Richards is missing in action.
"Friends have been frantically calling Kim since hearing she had fallen off the wagon. Everyone is very concerned about her. It seems like no one knows where she is," an insider said.