Exclusive
The Fight To Save Kim: Richards Facing Mandatory Rehab Stint From Judge -- Will She Go?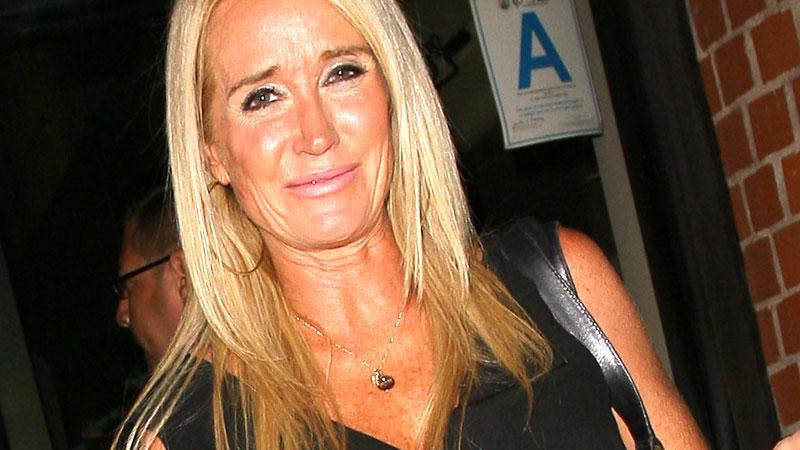 Kim Richards' desperate family is depending on the court to save her life. RadarOnline.com has learned that her relatives, including sisters Kyle and Kathy Hilton, are hoping a judge orders the reality star to yet another rehab after her second arrest on suspicion of shoplifting.
Kim was arrested over the weekend for allegedly shoplifting $600 of merchandise from Target, and now her exhausted family is hoping that the long arm of the law will stop her downward spiral, insiders told Radar.
Article continues below advertisement
Her next court appearance for her drunk in public case is on July 16, and an insider said the hope is the judge "will order her to rehab as part of a plea deal drawn up by her attorney Robert Shapiro and the district attorney. The terms of the deal they initially agreed upon included three years of probation, 30 days in jail or 30 days community labor, and 52 Alcoholics Anonymous meetings. This had all been agreed upon before her latest arrest, and the DA is more than likely to add an additional term of rehab for at least 90 days."
"Kim's family wants her attorney to not fight the rehab because it's so obvious she needs it," the source said. "Even though she has several failed rehab stints, the family thinks this is the last hope to save Kim's life."
Kim had been ordered to appear at the upcoming court appearance date before the shoplifting arrest.
The troubled 50-year-old — who was recently released from a controversial stint in rehab — was taken to the Valley Jail in Van Nuys and booked in at 7:29 p.m. Sunday, August 2, L.A. County Sheriff's Dept. officials said. She spent the night in jail and was released on Monday at 1:50 p.m., before posting a bond of $5,000.
Kim's ex-husband Monty told Entertainment Tonight he was "in complete shock" over the incident, noting that it "was not alcohol- or drug-related."
"She was arrested for shoplifting toys in a cart, but this was a clear misunderstanding," he said, claiming that "this must be some kind of mistake.