Kim Kardashian Reveals Her Shocking Plan To Get Rid Of Her Butt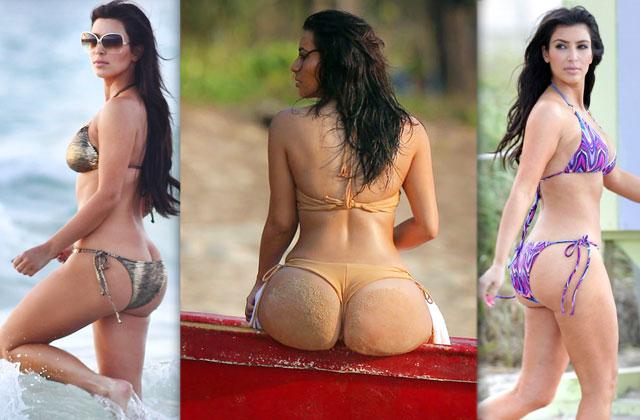 Kim Kardashian has lost a remarkable amount of weight since giving birth to her second child, but she still isn't satisfied!
Despite the fact that it is her most famous asset, the reality star revealed this weekend that she has big plans to shrink her butt. At this weekend's Vogue Festival in London, Kardashian addressed a large crowd, informing them of her intentions, the Sun on Sunday reports. "I want to lose my bum," she said. "Not all the way, but it's weird how your body changes with different babies."
Article continues below advertisement
In fact, the 35-year-old has put such thought into her plan to shrink her backside, that she has a very specific body goal in mind. "I want to get to Kim 2010-11 so I'm really going to focus and get there," she shared.
As Radar reported, Kardashian has already gotten back down to her goal weight of 135 since giving birth in December. Friends have been so concerned about her obsession with losing weight, that they have questioned whether or not she is putting her health at risk.
Do you support Kardashian's plan to lose her butt? Share your thoughts in the comments section below!