Kim & Kourtney Kardashian Post Naked Selfies On Instagram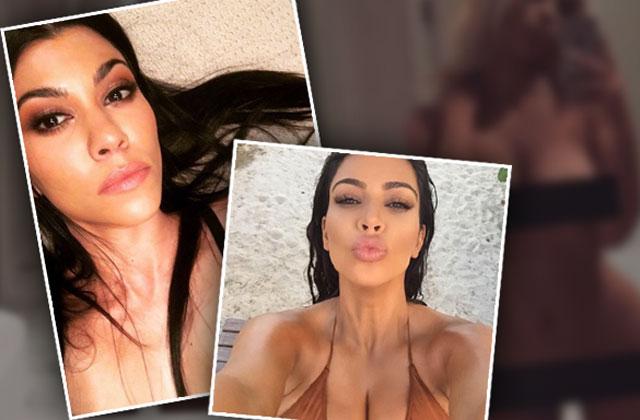 Kim Kardashian may be missing her old figure as she sheds baby weight this month, prompting the reality star to remind fans of what her hot bod usually looks like when it's completely bare.
The 35-year-old took to Instagram in the early morning hours on Monday, sharing a snap of her figure stripped down to nothing but some censored bars.
"When you're like I have nothing to wear LOL," she wrote alongside the risqué photo, making light of her NSFW snap.
Article continues below advertisement
Of course, it didn't take long for Instagram to explode with comments, most of which were praising her ample curves.
"Kim K's body is extremely beautiful. She's cool, man! I love the confidence she has about her body. That's all I can say," one user wrote, while another called her a "MILF."
Perhaps Kim is reminding husband Kanye West that if his bizarre Twitter antics continue, he'll be missing out on her perfected physique.
Meanwhile, sister Kourtney shared her own nearly naked photo on Instagram this weekend, giving followers a glimpse of her nipple in a bedtime selfie.
"Goodnight," the 36-year-old captioned the sultry photo, featuring a tight mesh top giving way to more than just her cleavage.
What do you think of Kim and Kourt's barely there selfies? Let us know in the comments below!