Exclusive
Bill Cosby Son's Killer Writes Explosive Jailhouse Letter — His Chilling Confession REVEALED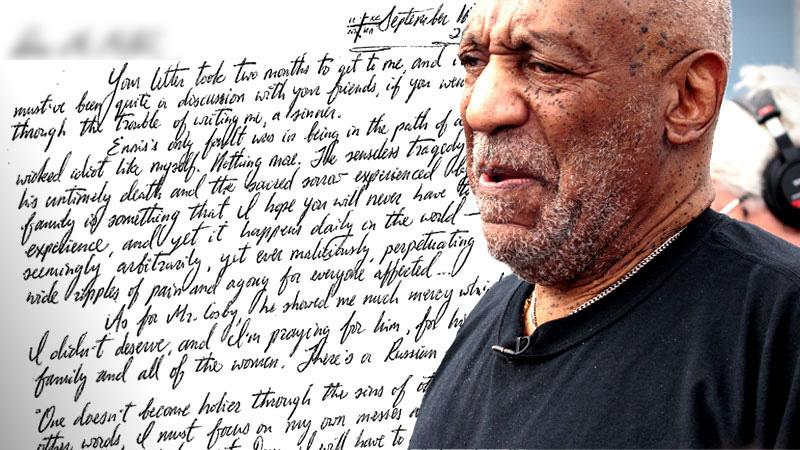 The cold-blooded killer who gunned down Bill Cosby's son has written to RadarOnline.com admitting to the shocking crime — but left unanswered the explosive questions about an outrageous alleged assassination plot.
Mikhail Markhasev, a Ukrainian immigrant with possible mob ties, shot and killed Ennis Cosby, 27, on Jan. 16, 1997, in what investigators called a robbery attempt near an L.A. interstate.
RadarOnline.com went directly to the source to find out if there is any truth behind the outrageous claims he was actually hired to rub out Ennis on Cosby's direction to prevent his son from revealing the comedian's love child, as alleged in a blockbuster tell-all book.
Article continues below advertisement
"Ennis' only fault was in being in the path of a wicked idiot like myself," Markhasev, now 36, told RadarOnline.com in a letter sent from the Corcoran State Prison in California.
"The senseless tragedy of his untimely death and the sacred sorrow experienced by his family is something that I hope you will never have to experience, and yet it happens daily in the world," he wrote.
Markhasev, who is serving life in prison, wrote his evasive response after receiving a letter from RadarOnline.com that directly asked him if he was hired to knock off Ennis.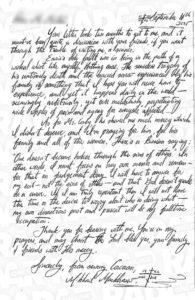 In an explosive tell-all book titled Cosby's Love Child, author Jewel Star, the aunt of Cosby's illegitimate daughter Autumn Jackson, described the supposed assassination plot.
According to the book, Jackson told Star: "Cosby might have had Ennis murdered because he had found out about me!"
Two days after Ennis was found dead, Jackson was arrested for trying to extort $40 million from Cosby in exchange for her silence about her claims she was his out-of-wedlock child.
Article continues below advertisement
Also arrested in the plot were Jose "Yosi" Medina, the alleged ringleader, and a Russian named Boris Saban.
Meanwhile, Cosby stands accused of raping and drugging dozens of women over several decades.
The 78-year-old has declared his innocence but still faces possible sex crime charges in California and Pennsylvania.
Private eye Dan Hanks, who investigated the killing, said Markhasev probably didn't want to say too much in the letter because prison guards routinely read them.
He also told RadarOnline.com that he knew Markhasev prior to the murder because the then 18-year-old worked at a garden supply store the private eye shopped at.
"I got to see him in another light — why he was out there makes no sense to me because this guy had a job. It wasn't like he was homeless looking for someone to rob," he said.
"Why was the guy on the same Interstate off ramp as Ennis Cosby?"
Markhasev was captured two months after the murder when The National ENQUIRER posted a $100,000 reward and one of his friends ratted him out.
In another revealing twist, Markhasev actually shows sympathy for Cosby!
"As for Mr. Cosby, he showed me much mercy which I didn't deserve and I'm praying for him, for his family and all of the women," he wrote in the prison letter.