Exclusive
Back In The Fold: Khloe Kardashian & Kris Jenner Reach Out 'To Console' Lamar Odom After BFF's Death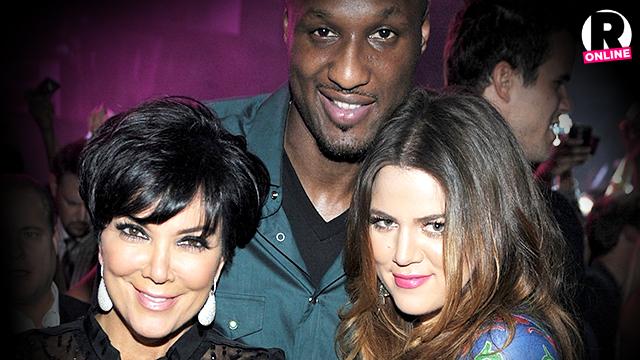 Never mind Keeping Up with the Kardashians. Lamar Odom can't escape them! The former NBA star has been separated from Khloe Kardashian for more than a year, but after months of being estranged, RadarOnline.com has learned they are back in touch following the death of his best friend, Jamie Sangouthai.
Odom has been reeling from the devastating news that Sangothai died of a reported overdose and he quickly hopped on a plane from Las Vegas to LA for the funeral Monday afternoon.
Article continues below advertisement
Since then, "Kris and Khloe have both spoken to Lamar," a source close to the situation told Radar. "They are trying to console him. They really want to make sure that he is ok right now and that he knows that they will do anything for him."
As Radar previously reported, Odom spent the flight to LA drinking vodka and popping Xanax. But the source said Kardashian and Jenner are fully prepared to help him now.
"Khloe knows how Lamar can turn to drugs and alcohol to numb his pain. She is keeping him from a dark place. She hopes that she can help him right now," the source said.
"Even though they're split up, they're still married and she does care about him. Jamie's death has scared everyone."
And since his family is unable to pay for the funeral, Kardashian, Jenner and Odom are all discussing how much they are going to give for the services.
"They're friends and they want to make sure that Jamie's family doesn't suffer anymore," the source told Radar.
Stay with Radar for developments in the story.