Show Me The Money! Katie Holmes Wants Increase On Tom Cruise's Annual $400K Child Support Payments For Suri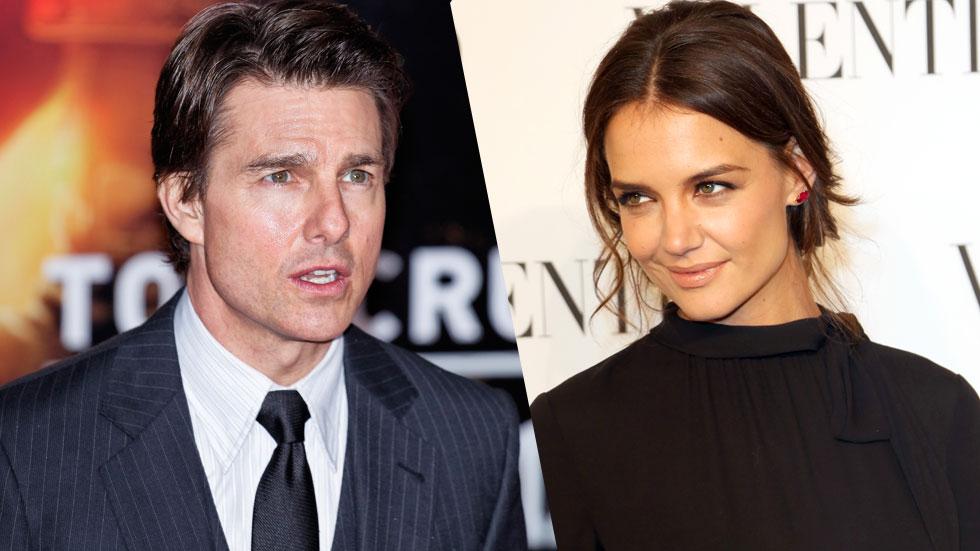 When Katie Holmes and Tom Cruise settled their nasty divorce, she walked away with more than $400,000 a year in child support, but she's getting ready to go back to court to fight for even more money.
The face of Scientology has not seen their 9-year-old daughter, Suri Cruise, in person for more than two years, according to a new report in Life & Style magazine, and her mother is gunning for more cash.
Article continues below advertisement
"She's going to ask that the $400,000 a year in support she currently gets be amended to a higher amount," an insider told the magazine. "While Katie's taking every acting job that comes her way, she doesn't have the ability to keep her and Suri living the lifestyle that Tom's fortune allowed.
"There's also the fact that Suri is getting older and needs more money to travel back and forth across the country with Katie, as well as for her dance, skating and music lessons, new clothes, arts and crafts, and tutors.
The insider noted that the 9-year-old's "needs will only grow exponentially over the next few years" financially, which has Holmes "preparing ... to make sure she gets the money she needs."
Cruise has claimed that his work commitments have precluded him from seeing Suri, spending most of his time in London -- far from New York and Los Angeles, where his daughter and her mother have been living.
But Holmes is ready to duke it out in court with Cruise over money.
"She's grown a lot tougher since splitting from Tom," the insider told the magazine. "The marriage was suffocating her, but she's no longer afraid."
The insider added that the Dawson's Creek star -- who's "absolutely certain she will win" -- "can't wait for her face-to-face with Tom in court."
Holmes "would be fine if she never saw Tom again, but taking proper care of his daughter financially is another matter."