Model Spills Intimate Details About Her Threesome With Justin Bieber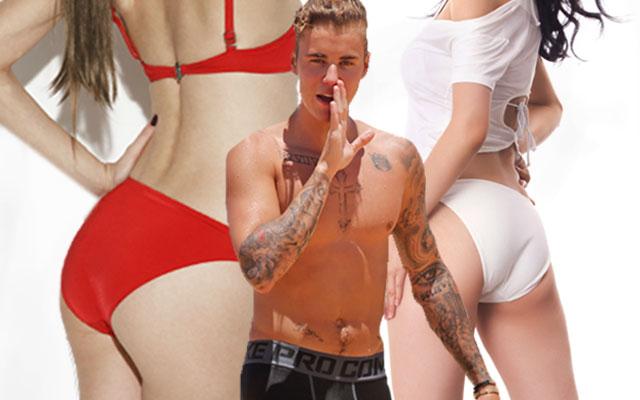 For 30-year-old model Laura Carter, an ordinary night at the club turned into an evening to remember --- complete with a threesome with one of the world's most famous pop stars!
As RadarOnline.com has reported, Justin Bieber has shamelessly pined over his ex-girlfriend, Selena Gomez, but has not let that stop him from enjoying other women. The British model explained to The Sun that she encountered the 21-year-old at a London nightclub."A security guard invited me to his table with 20 other girls," she recalled. "The first thing Justin said was, 'Girl, you're so beautiful. You've got amazing eyes.'"
Article continues below advertisement
PHOTOS Take That, Scott! Kourtney Kardashian Spotted On A Date With 21-Year-Old Justin Bieber! Another Party-Boy?
Clearly won-over by the flattery, Carter continued to party with the star until past 2:00am before heading back to his hotel with the rest of the entourage for an afterparty that did not end until the police were called. "I was taken to this huge room which had been kitted out with a massive sound system and there was booze everywhere," she explained. "I wanted to take a selfie to show all my friends but security took my phone at the door and put it in a bucket."
Then, the crooner took things to the next level by initiating a naughty game of truth or dare. He began with a dare, kissing one of his female guests before taking another into a nearby bedroom. But before long, he emerged from the bedroom in just boxers, and invited Carter to join the fun.
"It was amazing and surreal," Carter gushed. "The lights were off and we started kissing against a wall," she said. "When I looked over to the bed there was another girl. I think she was American... We got on to the bed and all started fooling around together."
But the American girl did not like to share, and allegedly stormed out of the room when Bieber began showing Carter too much attention. "Justin didn't go after her," the model boasted. "In fact, he seemed more into it, happier, when it was just me and him."
"We just had the most amazing sex," Carter said. "Those naked pictures did not do him justice."