Doomed! Secret Reason Why Porn Addict Josh Duggar Will Never Recover EXPOSED!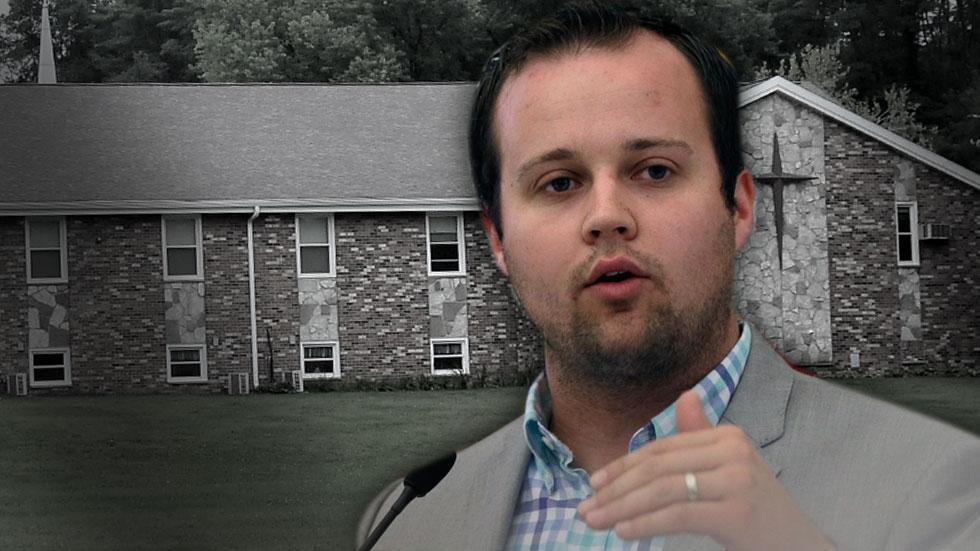 After he confessed to years of cheating on his wife Anna and obsessively watching pornography, Josh Duggar checked into a Christian rehab center for help, his mother Michelle confirmed to fans.
However, RadarOnline.com can reveal that the troubled father of four, 27, is unlikely to recover at his suspected rehab center, Reformers Unanimous, a program founded by the North Love Baptist Church in Rockford, Illinois.
Article continues below advertisement
According to former North Love practitioner and teacher Dan Parsons, the church and therefore the treatment center— which encourages patients to consult the Bible rather than educated psychotherapists— has strong ties disgraced Institute in Basic Life Principles founder and Duggar family friend Bill Gothard.
"All staff members and deacons in North Love church were required to attend Bill Gothard's seminars," Parsons, who worked as a teacher in North Love Christian School for three years before eventually leaving the church, exclusively tells Radar. "The church very much supported him."
Parsons adds that many families at the church followed Gothard's notoriously strict Advanced Training Institute homeschooling method— much like the Duggars did with their large brood.
The Duggars were close to Gothard until 2014, when the 80-year-old resigned from his strict religious organization after 35 young women and teenagers accused him of sexual harassment .
Michelle and patriarch Jim Bob trusted Gothard so much, they reportedly confided in him about Josh's sexual abuse of five young females, including at least two of his own sisters, back in 2003.
Article continues below advertisement
They then sent the teen to his first rehab center: Gothard's Little Rock Training Center in Arkansas.
Rather than receive counseling with licensed therapists and medical staff, Josh was put to work at the program renovating homes and studying carpentry.
"When Josh came back he was a different person," Gothard insisted to the Daily Mail in July, two months after the molestation scandal went public.
But, of course, Josh didn't change his ways. When a report linked him to affair-seeking website Ashley Madison, Josh admitted he cheated on his wife and became addicted to watching pornography.
Soon after, porn star Danica Dillon came forward with claims Josh paid her for a "terrifying" sex session.
Now that he's at another rehab center influenced by Gothard's principles, it doesn't seem likely that this time, Josh will find the help he so desperately needs.
Parsons doesn't believe genuine reform is possible in Reformers Unanimous.
"There's no medical license, and it's not even clear what Josh is doing there," he tells Radar. "It's really just another way for the church to make money."