Are There More Victims? Shocking New Lawsuit Claims Josh Duggar Molested Several OTHER Women — And There's DNA Evidence!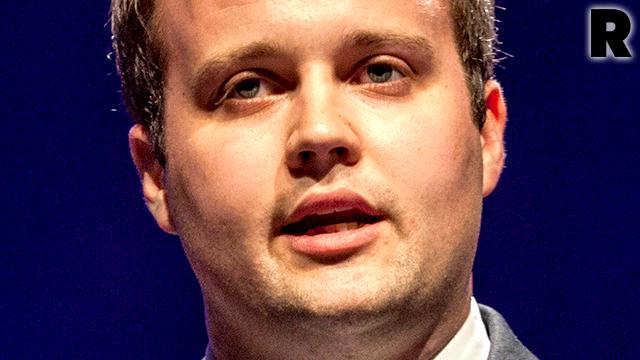 The news that Josh Duggar had molested five young women as a teen stunned the world. But now, RadarOnline.com has learned, he's being accused of sexually abusing even MORE women! A shocking new lawsuit filed by an incarcerated inmate in Texas claims Duggar is the perpetrator of several more crimes — and according to the inmate, he has DNA proof.
Joseph Uber, a convicted pedophile, filed a writ of habeas corpus complaint against Duggar and the Texas Department of Corrections on June 1, 2015, claiming that he had been framed for a crime Duggar actually committed.
Article continues below advertisement
READ The Jaw-Dropping Documents
In the outrageous court documents, obtained by Radar, Uber writes, "I am illegally incarcerated for a sex crime of a minor. I didn't do it. Defendant Josh Duggar is responsible, and set me up."
"I spent five years incarcerated for a crime Josh Duggar did," he continues. "…Josh Duggar is a pedophile, not me. He planted my fingerprints on my victim."
Shockingly, he claims, "I have Josh Duggar's DNA saved on underwear."
However, the complaint quickly devolves into even more bizarre claims.
"Josh Duggar works under direct orders from Warren Jeffs," Uber asserts, before rambling, "Josh Duggar molested the Slenderman girls in Wisconsin … Josh Duggar threw Baby Jessica in my well. Josh Duggar hurt Chandra Levy. Josh Duggar was pen pals with Elizabeth Smart. … Josh Duggar knows what happened to Jon Benet Ramsey."
Uber insisted he has been unlawfully imprisoned and sought monetary damages.
However, perhaps unsurprisingly, the case was quickly dismissed on June 4.
"Petitioner's allegations are nothing short of fantastical and delusional, and do not merit encouragement by this Court," the order of dismissal states.
Watch: Jim Bob Duggar was 'devastated' by sons Josh's Admission