John Mellencamp's Misery: Meg Ryan 'Hates Me To Death'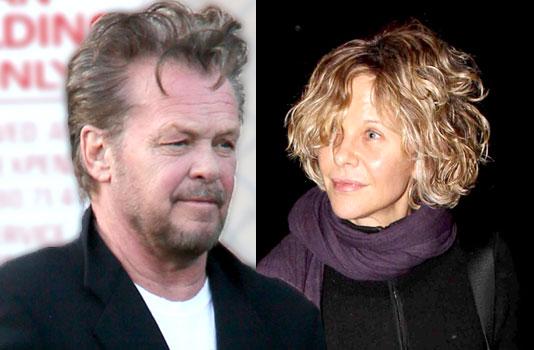 Meg Ryan was America's sweetheart and John Mellencamp was the rock star everyone loved, but their relationship ended on such a bad note that the singer dropped the bombshell that she hates him "to death."
Mellencamp, 65, told Howard Stern on his Sirius XM radio show that he and the You've Got Mail star did NOT get along.
"I love Meg Ryan and she hates me to death," the "Jack and Diane" singer announced.
Article continues below advertisement
After Ryan, Mellencamp dated Christie Brinkley for a year, but the pair broke up by late 2016. Luckily, he told Stern, they're "still friends."
Stern joked that when he saw Brinkley he said to her "Don't you hate John?" but Mellencamp explained that they still talk and he's even good friend with his ex-wife, Elaine Irwin.
"They hate me when they're with me," he explained to Stern. "It's because I'm a child."
Mellencamp described his awful behavior, saying: "I throw fits, I griped, I complain, I'm moody. Every bad thing that a fella can be."
Stern surmised that 55-year-old Ryan "couldn't take a joke," and Mellencamp admitted that he was too difficult: "She could but she could only take so much of a joke. Other than Elaine, of all the girls, she's fantastic."
Stern asked if Mellencamp had ever tried to call Ryan to be friends but she wasn't interested.
Article continues below advertisement
"I've done that. She doesn't want anything to do with me. I can't blame her," he said.
Stern asked Mellencamp if he thought he was "too tough when you were on tour when you were younger?" and the singer recalled his bad reputation.
"I got labeled as 'Mellencamp is difficult to work with, can get volatile and start screaming.' Yes that can happen. That's why Meg Ryan doesn't like me. She would like to talk about me for a full half a second."
We pay for juicy info! Do you have a story for RadarOnline.com? Email us at tips@radaronline.com, or call us at 800-344-9598 any time, day or night.