Exclusive
Attention Grabbers! 'Desperate' Jessica Simpson Busts Out New 38EE Boobs, Claims Top Doc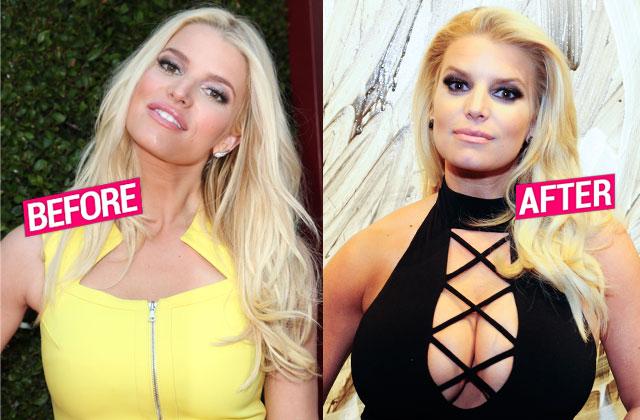 Article continues below advertisement
While Jessica remains a massive financial success with her $1 billion fashion line, she has virtually disappeared from the pop landscape she dominated in the early 2000s.
"She's terrified that she's become irrelevant," a source close to the singer spilled to Radar.
"She hates the fact that the Kardashians and others are getting all the attention she used to own," added the source.
Many of 35-year-old Simpson's recent public appearances have shown her to be dazed and physically supported by husband and former football star Eric Johnson, 36.
"She said her target weight was 110, but she went down to near
90 pounds," the source said. "She wanted to look like all the little girls on the pop scene."
Dr. Back believes her need for attention is relentless. "She's like a retired pro athlete who used to live in the limelight," he said. "She's craving for the spotlight again and these enhancements are certainly attention grabbers!"
"This isn't the first time she's done it, either," he added. "If she went any bigger, she'd fall over."