More Misery! Jenelle Evans's Boyfriend David Eason Arrested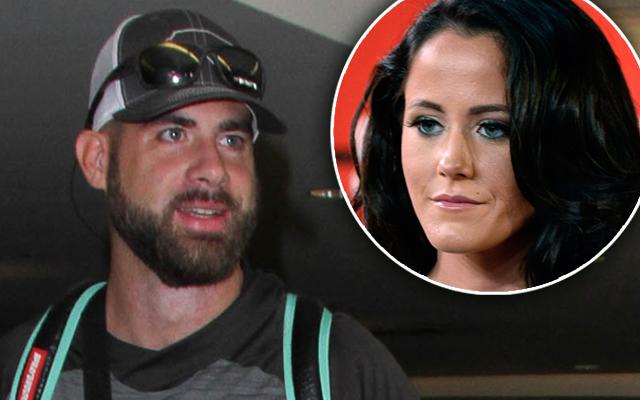 Jenelle Evans, 24, has been battling a mystery medical crisis and fighting her ex-baby daddy Nathan Griffith, 27, for custody of their 1-year-old son Kaiser, but now the Teen Mom 2 star has another major problem on her hands.
RadarOnline.com has exclusively learned that Evans's boyfriend David Eason, 27, was arrested today and taken into custody at the New Hanover County Detention Facility in Castle Hayne, North Carolina.
Article continues below advertisement
"He was brought at 10:52 am this morning," a spokesperson for the New Hanover County Detention Facility told RadarOnline.com.
According to the spokesperson, Eason was arrested for a domestic violence protection order violation, and he was released around 2:45 in the afternoon after he posted bail for $2,500.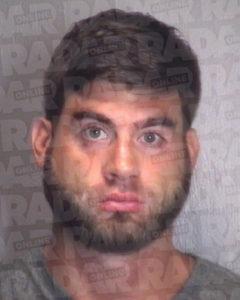 A source close to the situation told RadarOnline.com that Eason's arrest occurred after Eason ran into his son at the grocery story.
MORE ON:
Jenelle & David's Marriage Drama
"David got arrested today because he has a no contact order on him," the source explained. "And he was in the grocery store getting juice for Kaiser when he saw his son and gave him a hug."
"His ex's mom was with his son, not his ex, and her mom got mad and told his ex," the source continued. "His ex contacted the police."
The source added, "Since he was around his son, he 'violated' the no contact order."
Article continues below advertisement
He served time in Goldsboro, North Carolina's Neuse Correctional institution from October 8, 2014 and January 2, 2015.
Stay tuned to RadarOnline.com for this developing story.