Exclusive
Michael's Doc Makes Shocking Claims: Janet Jackson Had Secret Love Child As A Teen!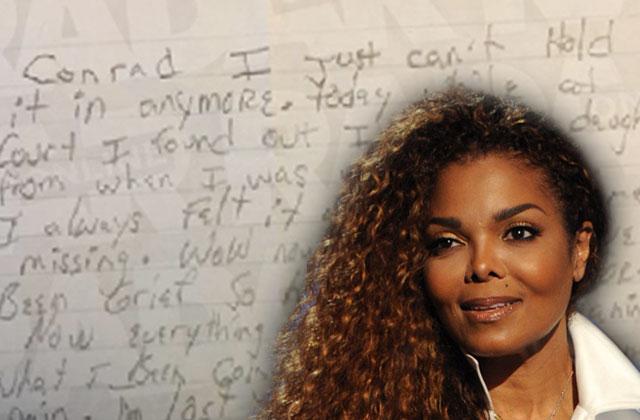 The late Michael Jackson's personal physician and confidante is finally coming clean about an old family secret.
In Dr. Conrad Murray's new tell-all, This Is It!, he recalls his unlikely friendship with Janet Jackson's first husband, James DeBarge, as the two were coincidentally imprisoned in the same facility back in 2012. (Murray was famously sentenced to four years on involuntary manslaughter charges in Jackson's 2009 overdose death, though he was released after just two.)
Article continues below advertisement
One day after a court date, the disgraced doctor claims the ex of his former patient's sister dropped a bombshell: He was the father of the pop star's secret baby!
"Conrad, I just can't hold it in anymore," DeBarge allegedly said in a handwritten letter, dated May 3, 2012. "I found out I have a daughter when I was with Janet."
"I always felt it was a part of me missing….Now everything makes sense."

DeBarge claimed the daughter, now an adult, was "adopted off" by the Jackson family after a "secret" birth, and wanted to finally get to know know her father.
"I'm so excited I don't know what to do," he continued, adding that he wasn't upset with his ex-wife for keeping the truth from him. "I'm grateful and overjoyed."
De Marge, who was married to the songstress in 1984 before a quick annulment the following year. She was just 18 at the time they wed, while her singer husband was two years older.
In May, DeBarge exclusively told RadarOnline.com that a woman had come forward with claims to be his daughter with the star.
She called me 'Papa,'" he said. "She didn't want to get her mom in trouble. She wanted to do it quietly. She didn't even want Janet to know."
Of course, more than 30 years later, the married Jackson is now pregnant at the age of 50 with what fans believe to be her first child.