Hollywood Superstar's Desperate Battle With AIDS Revealed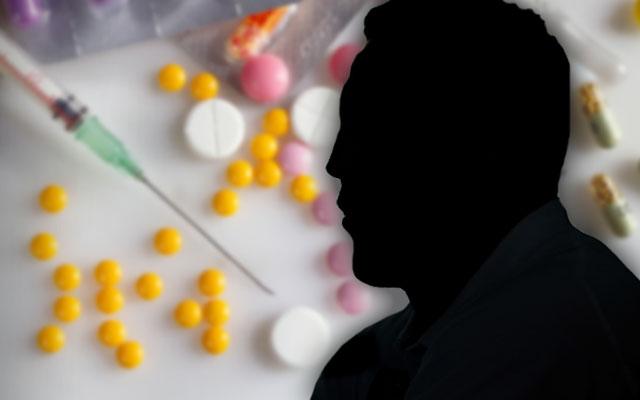 Decades of debauchery have finally caught up with one of Hollywood's top megastars. In a bombshell world exclusive, RadarOnline.com can reveal that a bad-boy Tinseltown star has been hiding an explosive secret from the world: He is HIV-positive.
Multiple informed sources confirm the world-famous actor, whom RadarOnline.com has chosen not to identify, has been diagnosed with the deadly virus that usually leads to AIDS itself.
Article continues below advertisement
The middle-aged star learned at least two years ago that he had contracted HIV — but he has desperately hidden it from the world, terrified his fans will turn against him.
The individual confided this medical bombshell to friends as far back as October 2014.
Without treatment, average survival time after infection with HIV is estimated to be nine to 11 years. Thankfully, the Hollywood figure has so far been successfully treated with an "AIDS Cocktail" of high-powered drugs meant to counteract the effects of the disease, including the medications Truvada and Isentress.
"His medical outlook is positive," divulged a source.
However, the star — known for a playboy lifestyle filled with one-night stands and sex-for-hire partners — has been "devastated" over his plight since doctors diagnosed the condition, according to a friend.
RadarOnline.com has learned multiple friends want the star to publicly admit the problem and face reality with courage and determination.
It is not known exactly how the actor contracted the virus, but the star has previously admitted to engaging in tattooing, injecting drugs and having sex with prostitutes — all activities that increase the risk of contracting the virus.
Article continues below advertisement
The star thought he was "indestructible" and took few precautions to protect himself against AIDS — even though he was indulging in high-risk sex practices, sources said.
"He led a dangerous lifestyle," said one pal. "He's learned this the hardest possible way."
Struggling with the weight of the shocking news, the entertainer was hurled into a deep despair last year, racked by stress and pain associated with the deadly condition, RadarOnline.com has learned.
In lonely desperation, he went into seclusion at his home — rarely going out in public and seeing only family and friends inside the sanctuary of his mansion.
He would also party night and day in a bid "to numb" the pain.
"His worst fear is that he will be remembered not as a great actor but as someone who contracted the disease," explained another source.
"He has been tortured by the thought that his acting genius will be forgotten.
Article continues below advertisement
"He was teary-eyed as he told friends that he had it, but he felt that a public admission would destroy him and his fans."
RadarOnline.com first learned about the star's desperate battle with the disease in 2014. At the time, reps for the actor flatly denied it.
But in recent months the star's horrifying plight has become an "open secret" again in top Hollywood ranks, with multiple sources coming forward to tell how he'd confided in them.
RadarOnline.com also obtained a videotape in which one of the actor's former partners revealed he had exposed her to the deadly virus.
Alarmingly though, some sources said he has continued to be promiscuous.
"It could well be a public health hazard," said a source.
It was only after corroborating the accounts of multiple sources that RadarOnline.com decided to publish this exposé. It also follows the brave disclosure from Who's the Boss? alum Danny Pintauro, who revealed he is HIV-positive after mixing sex and crystal meth.
Article continues below advertisement
Of the latest HIV victim, a show business source told RadarOnline.com: "Many of this actor's friends and associates have been saying for weeks that he has HIV.
Nevertheless, the star and his legal team kept a firm grip of secrecy on his problems, even as rumors of his status swept Tinseltown.
According to one source, the megastar has spent an elaborate fortune to secure the silence of his sexual partners — and others — who later discovered his HIV status.
Some of those women believed he'd played "Russian roulette" with their lives, sources said.
At the same time, the star had vowed to stop sowing wild oats and settle down with his then-romantic interest.
But that relationship did not last — and neither the split nor the health predicament has deterred the tragic star from continuing romantic rendezvous.