Faking It! Leaked Emails Prove Clinton Staffers Write Hillary's Tweets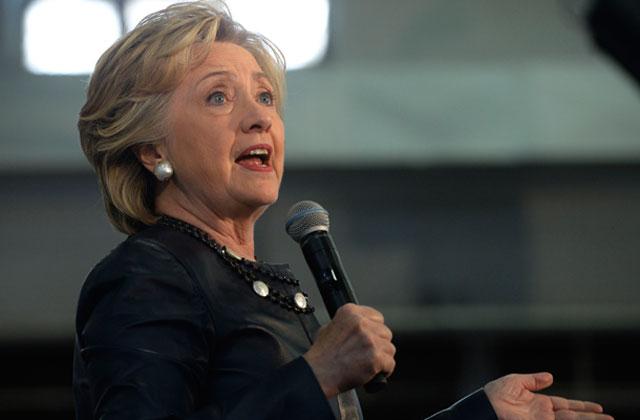 Article continues below advertisement
The email was sent during the "Fight for 15" in which domestic workers rallied to demand a federal minimum wage of $15 an hour, sparking a thread within the Clinton campaign that tried to come up with the best possible tweet to address the issue.
Clinton's digital director, Katie Dowd wrote a draft: "Team - how is this? Every American deserves a fair shot at success with a true living wage. I stand with fast food workers in the #fightfor15. —H"
But it took several more emails to settle on 140 characters or less.
"I'm worried it is too strong. Don't want her to come out for $15 at this stage," another staffer wrote. "Instead of standing with them, better to applaud them? How about: Every American deserves a fair shot at success with a true living wage. I applaud fast food workers in their #fightfor15. —H"
It's likely no surprise that some politicians don't always write their own tweets, but as the message was clearly signed "H," does that constitute intentional subterfuge?
Article continues below advertisement
Beyond that murky issue, the email chain sheds light on an even more controversial revelation: Clinton is not fully on board with the $15 federal minimum wage goal that is part of the DNC platform.
New York City Mayor Bill DeBlasio sent an email to Clinton advisor Neera Tanden and Podesta in early April 2015, asking if Clinton's campaign would agree with some of his income inequality plans, one of which was the $15 federal minimum wage.
Tanden advised against it, writing, "Substantively, we have not supported $15 — you will get a fair number of liberal economists who will say it will lose jobs," and "Most of rest seems fine (obviously trade sticks out). Politically, we are not getting any pressure to join this from our end. I leave it to you guys to judge what that means for you. But I'm not sweating it."
Only two weeks later, thousands of U.S. workers demanded $15 an hour minimum wage. "Some 60,000 workers took part in the Fight for $15 demonstrations, according to the organizers," The Guardian reported.
Article continues below advertisement
Clinton had opposed a $15 minimum wage throughout her primary, insisting in its place a federal minimum wage of $12 an hour. "However, the $15 minimum wage made it into the Democratic Party's presidential platform — with the support of Tanden, who was a Clinton appointee to the platform committee," according to the Intercept.
These emails show her initial uncertainty on the topic, however.
For more from the Wikileaks, stay with RadarOnline.com.
We pay for juicy info! Do you have a story for RadarOnline.com? Email us at tips@radaronline.com, or call us at 800-344-9598 any time, day or night.