Not Ready For Her Closeup! Hillary Bans Press From Event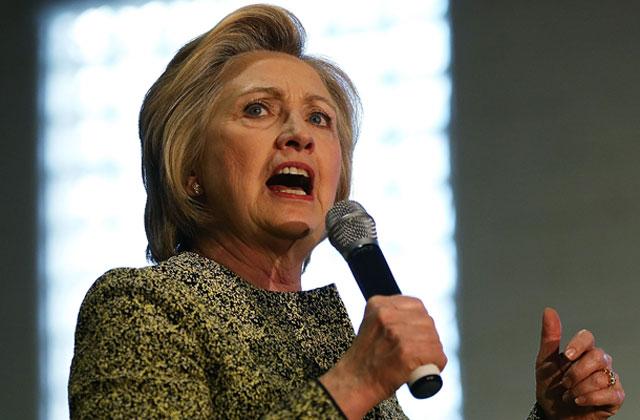 Is Hillary Clinton cracking under pressure? The presidential candidate banned members of the public and the press from an event this week, raising concerns about how she is handling the spotlight.
For the past few months, Clinton has been pressed by environmental activists, and blasted by protesters about her stance on mining. In one incident, she was confronted head-on by a miner who wanted to know why she pledged to shut down the mines.
Article continues below advertisement