Farrah Abraham Reveals Shocking Rape Confession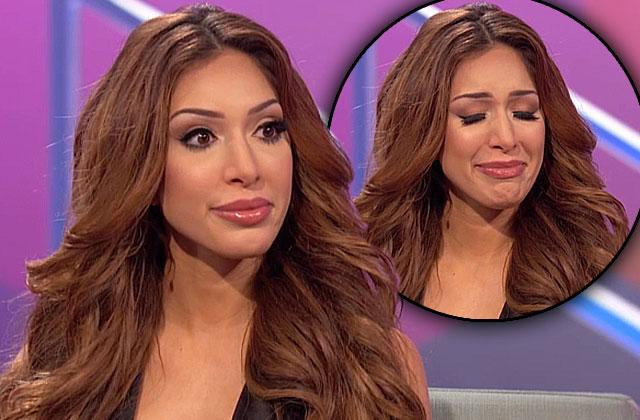 Article continues below advertisement
"My non-boyfriend threw him in the window and almost broke his car window," she said. "The cops were called."
But the attempted rape didn't end there, as Abraham fled only to have her attacker follow her!
"The Persian dude ran after me," she explained. "'The cops were like, 'You're harassing her' and I was like, 'See I told you!'"
Abraham also discussed Kesha, who lost her battle to be released from her Sony contract after she accused Dr. Luke of raping her.
"Is it really that important that we let ourselves get that far off to get where we need to be?" Abraham said of women being exploited in the entertainment industry. "I've drawn the line. I've said to myself, 'This is not where I want to be and I'm not happy.' It leads to some sort of change."
Abraham explained how she changed her lifestyle by avoiding partying.
"I ran into some bad things because of that, whether it was rape," she said. "Now I don't like to go out at all."
Are you shocked by Abraham's confession? Sound off in the comments below!