Exclusive
Charleston Church Shooter Dylann Roof Suffers Prison Smackdown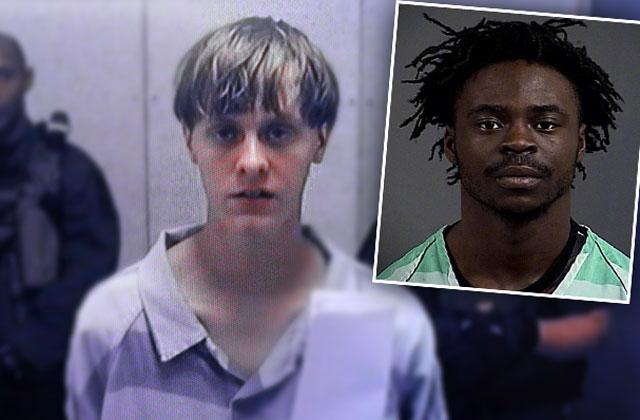 Accused coldblooded killer Dylann Roof suffered an assault at the hands of an inmate at the jail he was tossed into following his massacre of nine people at a church in Charleston, South Carolina.
According to a jail spokesperson, Roof was in the showers just before 8 a.m. today when inmate Dwayne Stafford jumped Roof and assaulted the 22-year-old.
Stafford hit Roof about his body and face until prison officials were able to stop what they deemed an "unprovoked" fight.
Article continues below advertisement
Roof suffered bruising to his back and face, but officials reported that both prisoners were "checked by medical at the jail and cleared."
Roof's federal trial on hate crimes and murder stemming from last June's massacre at Charleston's Emanuel African Methodist Episcopal Church is expected to start in November while a state trial won't begin until sometime next year.
He faces the death penalty if convicted in either case.
"I am not in the position to, alone, go into the ghetto and fight. I chose Charleston because it is most historic city in my state, and at one time had the highest ratio of blacks to Whites in the country," the sicko wrote of his motivation for the attack.
"We have no skinheads, no real KKK, no one doing anything but talking on the internet. Well someone has to have the bravery to take it to the real world, and I guess that has to be me."