Exclusive
Epstein Sex Slave Whistleblower 'Doesn't Know' Trump Accuser: Source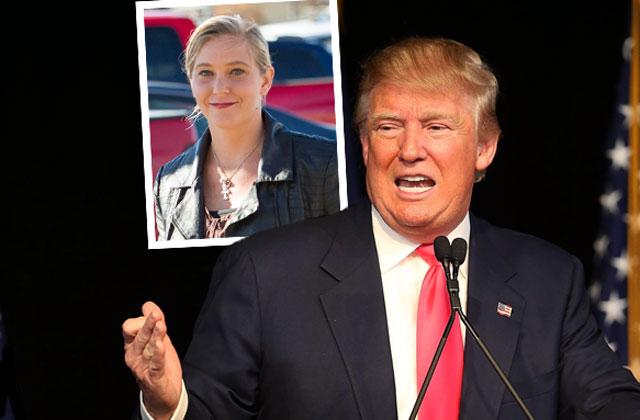 Virginia Roberts, the former teen prostitute and so-called "sex slave" of Wall Street mogul Jeffery Epstein, does not know the woman alleging Donald Trump raped her, RadarOnline.com has learned.
Roberts has claimed she had underage sex with Prince Andrew, lawyer Alan Dershowitz and others — claims both men have strongly denied.
She never accused Trump of being involved in the scandal, despite Epstein once being a member of Mar-A-Lago, Trump's private club and residence in Palm Beach.
Article continues below advertisement
As RadarOnline.com previously reported, the woman — identified as Katie Johnson — filed documents in a California court on April 26, accusing Trump and billionaire pedophile Epstein of "sexual abuse under threat of harm" and "conspiracy to deprive civil rights.
A source told RadarOnline.com: "News about this lawsuit has been floating around in legal circles for days. Attorneys for Virginia learned about its existence and questioned her if she knew the woman. She told them categorically not."
It's yet another twist in what many politicos believe is a "smear campaign" attempted to derail Trump's inevitable path to the GOP nomination, another source said.
As RadarOnline.com has learned, questions are already being raised about the validity of the woman's outrageous allegations.
The address she listed on the court documents is a home that is foreclosed in Twentynine Palms, Calif.
A neighbor, Danny Mira, told RadarOnline.com that no one has lived at the home since its owner, David Stacey, died in October last year.
Article continues below advertisement
Mira said he and other neighbors have kept a close watch on the home because it was overrun by drug addicts who squatted there while Stacey was hospitalized in the final days of his life.
The neighbors, with the help of police, manage to clean up the home several months before Stacey's death, RadarOnline.com was told.
Sharon Rose, a local realtor, told RadarOnline.com the property went into default shortly after Stacey's death and was officially taken over by the bank on April 11 — 15 days before the woman filed her suit.
What's more, the phone number the woman listed on the court documents is not connected, and she also told the court she had less than $300 to her name in savings.
She also filed the lawsuit herself — without legal representation — and is suing for $100 million.
A furious Trump declared: "The allegations are not only categorically false, but disgusting at the highest level and clearly framed to solicit media attention or, perhaps, are simply politically motivated. There is absolutely no merit to these allegations. Period."
Epstein was notoriously convicted in 2008 for soliciting an underage girl for sex. He served 13 months in jail.