Booze, Drugs & INSANE Sex Scandals! Humiliated Dolly Parton's Family Scandals Exposed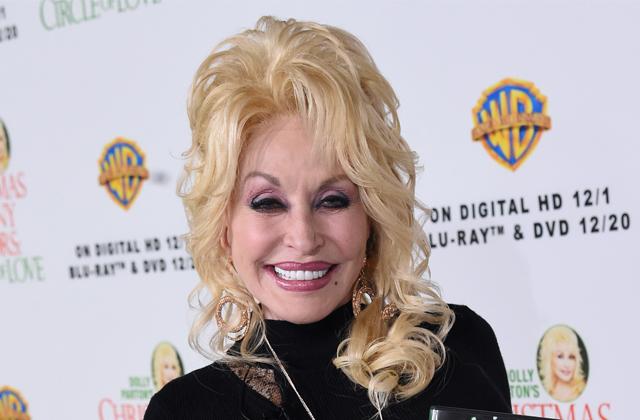 Heartsick Dolly Parton is hiding a secret shame — her country kin are painful embarrassments caught up in disgraceful booze, drugs and sex scandals.
But her fans know nothing about the skeletons in the family closet — because the 71-year-old country queen has shelled out chunks of her $500 million fortune to save redneck relatives and hush up any criminal antics, insiders say.
"Dolly has tried her best to keep the truth about her family's dark and criminal past a secret," says an insider. "She doesn't want them tainting her reputation she's tried so hard to maintain.
Article continues below advertisement
"She can't afford to have it all tarnished by their bad behavior, so she's virtually tried to cover up their existence."
Now, in an exclusive special report, RadarOnline.com is ripping the lid off the humiliating secrets Dolly has fought so hard to hide.
Her brother Randy, 63, tried to follow in her showbiz footsteps, but was fired from his own Randy Parton Theater in Roanoke Rapids, N.C., for being too drunk to perform in 2007!
The theater — built with a $21.5 million municipal loan — was later renamed after an investigation found the singer had blown almost $2.4 million of public money on liquor and trips to Las Vegas! He and his partners were sued for the cash — butDolly insisted her boozer brother was being used as a scapegoat!
Now Randy works at his big sister's Dollywood theme park and lives in a nearby shack with his wife, Deb.
Article continues below advertisement
Sadly, Randy's eldest daughter Tever has also had her share of troubles, insiders say.
Tever's downfall has been drugs. She's smoked crack, snorted cocaine and popped Oxycontin, according to friends.
She was shamefully busted for assaulting her boyfriend's cancer-stricken mother when trying to steal the sick woman's unemployment check so she could buy drugs in 2006.
Incredibly, Tever's embarrassing arrest report has been mysteriously "lost" by Sevierville, Tenn., authorities.
Tever's ex-beau, Anthony Rose, father of her 10-year-old son, Houston, says: "The Partons have so much influence, they could do what they want and get away with it." Dolly shelled out $25,000 to check Tever into rehab!
But three years later, she was found zonked on too much prescription medication in her car in a McDonald's parking lot.
Cops say they found her slumped over the steering wheel with food smeared on her face. She was charged with public intoxication, but the case also vanished.
Article continues below advertisement
However, Dolly's saddest sibling is her talented, 67-year-old sister, Stella, also a singer-songwriter.
She's survived an abusive marriage and an attempted rape by a lust-crazed Sevierville official.
At one point, she was kidnapped by her wife-beating husband who forced her to go with him to another country for 10 days.
The attempted rape was so violent, her nose was broken when the twisted fiend bit her face. "The bone popped out of my face. You can still see the scar today," she writes in her memoir.
Meanwhile, booze has been the downfall of Dolly's 59-year-old twin siblings Floyd and Freida.
According to Tever's ex-beau Anthony, "Floyd lives in Sevierville and has always been an alcoholic.
"He lives in a public housing.Freida has struggled with drugs and alcohol as well."
Adds the insider: "Dolly's family is nothing short of a disaster. She's thrown millions at them to keep them on the straight and narrow path, but they can't seem to stay on it."
We pay for juicy info! Do you have a story for RadarOnline.com? Email us at tips@radaronline.com, or call us at (866) ON-RADAR (667-2327) any time, day or night.