Exclusive
Faking It? Courtney Stodden's Mom Says She Doubts Baby News Is True!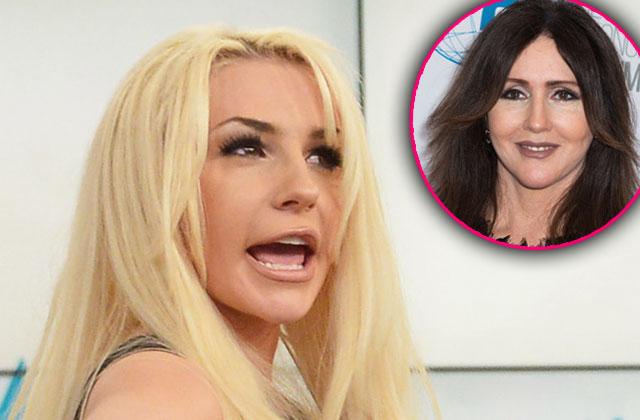 Courtney Stodden's pregnancy might be a huge hoax, according to her very own mother! The 21-year-old announced that she and her 55-year-old husband are expecting but Krista Keller, her estranged mom told RadarOnline.com exclusively that she isn't positive that the news is even true.
Keller signed a permission form that allowed her daughter to marry Doug Hutchison in 2011, when she was just 16 years old, a move that she has since told Radar she strongly regrets. Accused by her daughter of having an inappropriate relationship with Hutchinson, Keller has been shut out of Stodden's life in recent months, and she was blindsided by the baby news.
Article continues below advertisement
"This is all I can say for now: If it wasn't for media I would not get to know the news about my daughter's pregnancy" Keller told Radar.
Skeptical, Keller said she has not even tried to contact her buxom blonde daughter since the news broke, because she isn't even sure "if this is accurate."
Stodden claims that she is only four weeks pregnant.
Keller and Stodden failed to solve their problems on The Mother/Daughter Experiment: Celebrity Edition reality show, and their relationship hasn't improved since the show aired.
"If she is happy, I am happy for her," Keller said. "It would be nice to experience this with her, but as it still stands, she and I are still not speaking. I did not even hear from her on Mother's Day. I was blessed to be able to celebrate it with my other two daughters, Ashley, 32, and Brittany, 30."
Keller said that despite her fractured relationship with her daughter, she hopes for reconciliation in the future. "Courtney is still missing from our family," she said. "We pray for her every day."
Do you believe Courtney Stodden is pregnant? Sound off in comments below.