Chris Harrison & Andi Dorfman Caught On A Date — Did She Accept His Rose?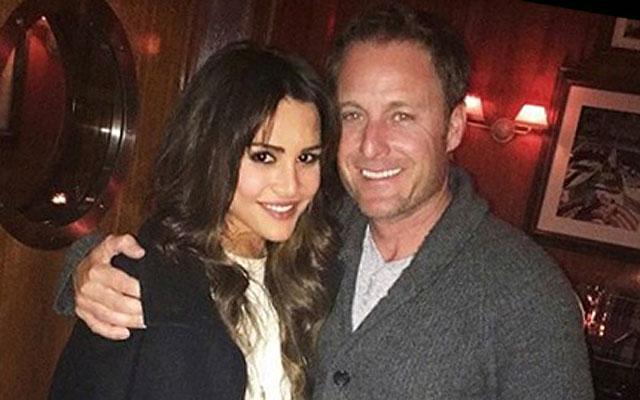 Is love in the air?
RadarOnline.com has exclusively learned that Chris Harrison has NOT given Andi Dorfman his final rose.
While the former Bachelorette star, 28, posted a picture of herself snuggled up close to the franchise's handsome host, 44, on Jan. 22, Radar can report that are not an item.
"They are not dating," a source close to production of the show told Radar. "They are good friends."
"I do not believe that they are together — she has never indicated that," another insider added.
Article continues below advertisement
Dorfman instead has been enjoying the single life.
"She is still looking for a guy and having fun going out," the insider explained.
On the Instagram shot, Dorfman posted a suggestive message: "Distance makes the heart grow fonder and the wine flow stronger when it comes to @chrisbharrison ❤️? #NYC #lurefishbar #nomnomnom"
But the insider said that the picture is just of two friends having dinner together.
"That's just her friend who is in town and that's it," the insider said. "They're not sleeping together."
As Radar previously reported, Dorfman broke up with her fiancé Josh Murray — who she met while starring as The Bachelorette in season 10 — in January 2015.
"In the end it was more of a business partnership than a relationship," a source said.
Radar also reported that Harrison split from his wife Gwen in May 2012 after 18 years of marriage.
The couple released a joint-statement at the time revealing that they had decided to get a divorce.
"Though we have made this incredibly difficult decision to separate, our love and mutual respect remain, and we look forward to sharing in the lives of our wonderful children," the statement said.