Exclusive
It's Official! Charlize Theron & Sean Penn Taking A Break & Calling Off Their Wedding — For Now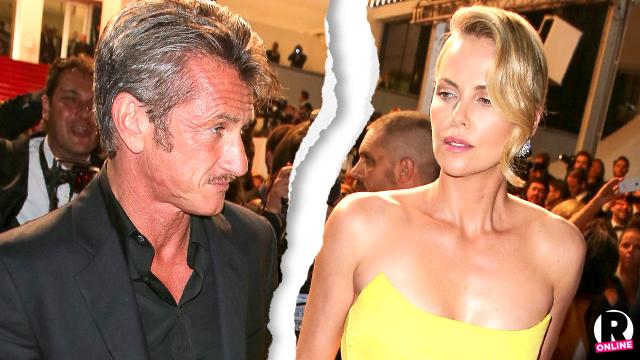 Charlize Theron and Sean Penn won't be walking down the aisle any time soon. According to insiders, the engaged pair decided to put the brakes on their relationship and take some time apart, after a film shoot in South Africa took a toll on the couple.
The A-listers became engaged in November, and Penn had already begun the paperwork to formally adopt her son Jackson, an insider previously told Radar. Those plans are now on hold, the source revealed.
Article continues below advertisement
Trouble started recently when Penn was the director on Theron's movie The Last Face, which filmed for several months in South Africa. "Working together on the project definitely took a toll on the relationship," the insider said.
"Everyone knows how intense Sean is, and there is no exception on movie sets. Charlize felt he was overly critical of her at times. Separating work and personal became hard, and the lines were definitely blurred."
What's more, according to the insider, "Sean is also a notorious flirt, and Charlize didn't like it."
"Things just moved very fast after they became engaged," the source said, with Penn even moving into Theron's home. "But Sean moved out of Charlize's house three weeks ago."
However, now, Penn is "eager to get back in Charlize's good graces, and isn't ready to call it quits on the relationship. There is a lot of love there, and Sean has told Charlize he is willing to work on his issues," the source added.
The couple had "been planning their wedding, which was to have taken place in South Africa, but after the film shoot wrapped, everything stopped. Charlize is taking a wait and see approach with Sean....She has to do what is best for son, Jackson," the insider said.
Do you think Sean and Charlize can make it work? Let us know in the comments!