Low Blow! Charlie Slams 'Greedy' & 'Unstable' Ex In New Court Filing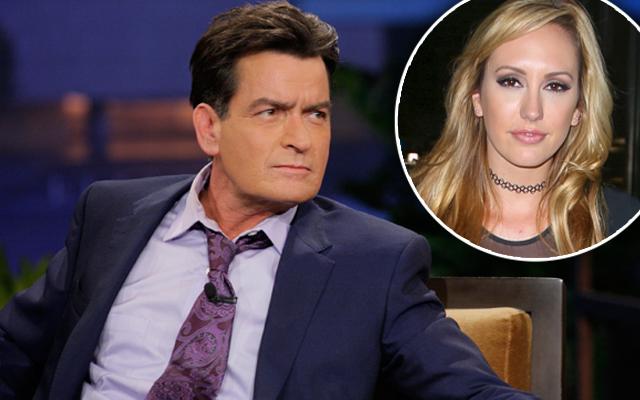 Article continues below advertisement
READ THE SHOCKING COURT DOCUMENTS
Rossi's epic suit "is all about revenge," Sheen's attorneys claim in a court filing obtained by Radar. "After her attempts to extort Sheen failed, and once she realized that as a result of her numerous contractual breaches she was not entitled to recover any additional monies from Sheen, Rossi resorted to filing this public lawsuit to embarrass Sheen for calling off their engagement."
Sheen, 50, and Rossi broke up in October 2014 after an eight-month engagement.
At the time, it seemed like an amicable split, but Sheen's lawyers insist, "Rossi has no one but herself to blame for her failed relationship with Sheen. Sheen dumped Rossi because she was dishonest, greedy, and emotionally unstable." Indeed, she was hospitalized after an alleged overdose just weeks after their breakup.
The lawyers state, "Regardless of her shameful tactics since their breakup," Rossi is obligated to arbitrate any disputes with Sheen in mediation, per the terms of a non-disclosure agreement she signed. As such, Sheen wants the judge to dismiss her lawsuit and award him attorneys' fees.
Article continues below advertisement
In response, Rossi called Sheen's filing "overheated rhetoric and mudslinging."
"Rather than discuss the straightforward legal issue of whether or not arbitration is appropriate, Mr. Sheen uses his position as a platform to assassinate the character of plaintiff," the documents state. "…Apparently Mr. Sheen thinks that if he dirties Plaintiff up enough then that will influence the Court in ruling on the legal issues involved in this petition."
She still wants her day in court, but Sheen isn't going down without a fight.
"Charlie Sheen intends to vigorously defend the lawsuit filed by Scottine…" Sheen's attorney Martin D. Singer, previously told Radar. "We are confident that Mr. Sheen will prevail in this action and will prevail on his claims for affirmative relief against her."