Going For Denise Too! Charlie Files Documents To Slash Richards's Child Support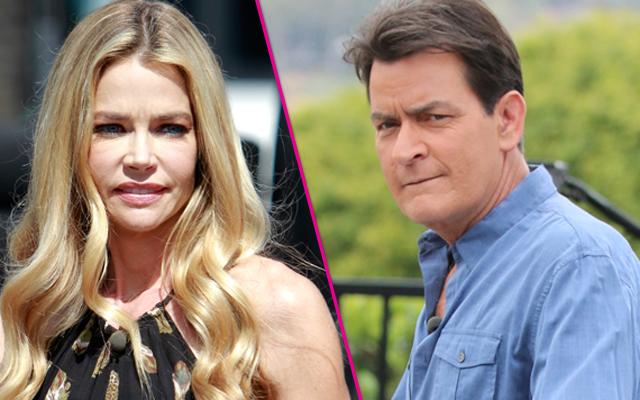 It's a one-two punch! RadarOnline.com has learned that the same day Charlie Sheen filed documents attempting to reduce his child support payments to ex-wife Brooke Mueller, he also filed nearly identical documents aimed at slashing his support to Denise Richards!
According to insiders, the request for child support order and declaration of income and expenses was filed on March 2, the same day as the documents aimed at Mueller and obtained by RadarOnline.com. Both women are currently paid $55,000 per month in child support, a situation Sheen says he can no longer afford.
Article continues below advertisement
As RadarOnline.com reported, Sheen said in a sworn declaration in the Mueller filing, "My income has changed significantly since the agreement for child support was entered into in 2011." Those documents claim that Sheen's monthly expenses are more than $105,911 per month, including $13,487 for mortgage, $25,000 for healthcare costs not paid by insurance, $11,500 for children's education, and $26,497 for life and accidental insurance. Sources familiar with the situation told RadarOnline.com that those numbers — as well as the overarching sentiments about his dire financial straits — are reflected in the Richards filing as well.
Sheen, 50, admitted in the Mueller documents to having sold the profit participation rights for Two and a Half Men for $26,750,000 in November 2015. However, Sheen now claims to have only $2,090,000 in cash and checking accounts, and $3,200,000 in other property.
Adding to the financial pressure, Richards, 44, recently filed her own court documents a Los Angeles judge to force Sheen, 50, to either put $7 million in cash into the trust fund for Sam, 11, and Lola, 10, or purchase a home of equal value, after the actor sold the Mulholland Estates mansion that had been titled to a trust for the girls.
Also included in the Mueller filing, is a list of Sheen's further debts, which totals almost $13 million. He owes the IRS $1,308,126.17 in taxes for 2014, and there's more than $5 million due to American Express, plus more than $800,000 in legal fees. The mortgage on two of his mansions is close to $9 million.
Story developing.