Foursome! Sandra Bullock & New Beau Bryan Randall Double Date With Jen Aniston & Justin Theroux – Get The Details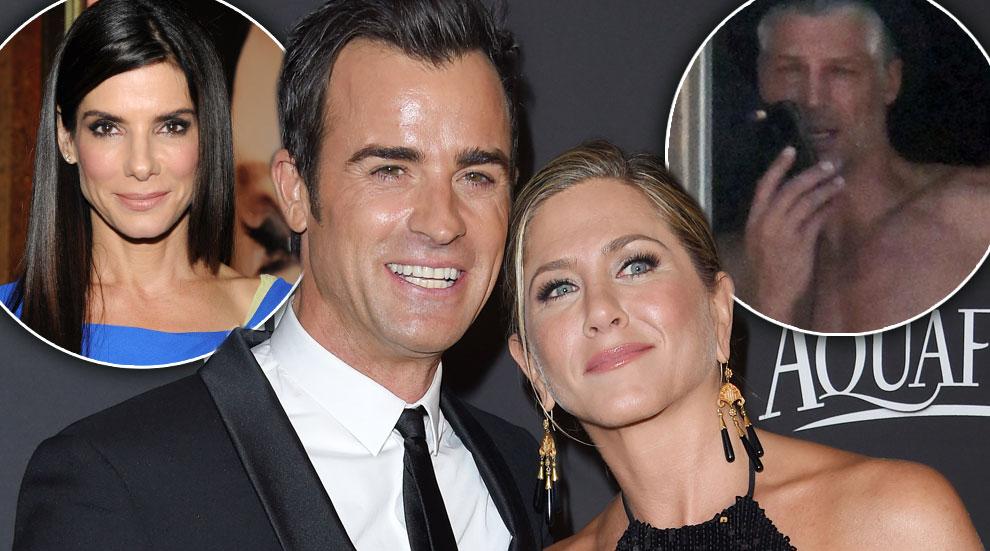 Couples who double date together, stay together!
Sandra Bullock took new boyfriend Bryan Randall out for a test run with newlyweds Jennifer Aniston and Justin Theroux on Saturday, hitting a hotspot Bullock's Bess Bistro in Austin, Texas.
"At first, I just saw Jennifer Aniston and then we looked again and saw all of them," Rhonda Scott, who sat at a neighboring table, told Us Weekly. "They were in the corner by themselves. It seemed like she must have set that up that way because it was a nice, private table. It was very low-key, just two couples having a nice dinner."
Article continues below advertisement
"Justin and Jen were really close with each other, and Sandra and Bryan were really close. It was a really happy vibe," Scott continued. "They seemed to be having a lot of fun together."
Scott's pal Jacob Diamond weighed in as well.
"Jen and Justin were very handsy; he had his arm around her a lot," he shared. "Sandra and Bryan were very handsy as well. They were holding hands throughout dinner, above the table, and he kept caressing her back. She seemed really happy with him."
After enjoying shrimp and grits, the group left the restaurant around 9:30 PM, but not before Bullock stopped into the kitchen to thank the staff for their service.
As RadarOnline.com previously reported, Bullock's new love may spell trouble however, as her photographer beau has a history of alcohol abuse, multiple run-ins with the law and other erratic behavior.
Will Jen and Justin approve of her new man? Let us know what you think in the comments below!