Exclusive
Fat Kamp Kardashian! Blac Sending Rob To Weight Loss Retreat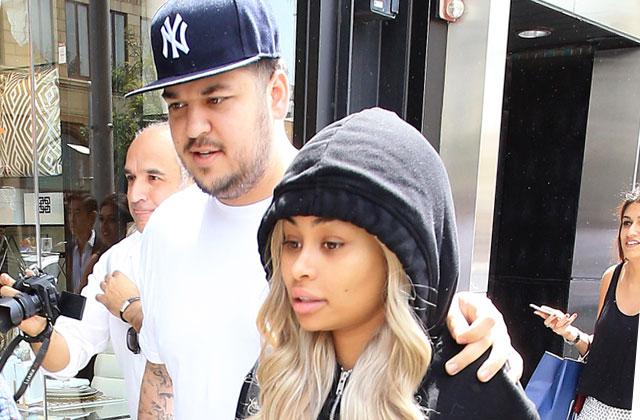 Blac Chyna has been helping her fiancé Rob Kardashian shed the pounds, but she's about to ratchet up his weight loss regimen to the next level!
"Blac wants Rob thinner in time for their wedding so she's booking him into a fat camp to get things kick-started," a source exclusively told RadarOnline.com.
Chyna, 27, may have better luck making her man go to fat camp than did his mom, Kris Jenner.
"It's ironic because this is something Kris tried to do, but he never showed up," revealed the source.
Article continues below advertisement
"Blac is a whole other story though and he's totally whipped, so expect to see a dramatic transformation of Rob's waistline over the next months."
As Radar reported, Kardashian recently took to social media to reveal his current weight — just under 250 pounds — and his goal of losing 50 more pounds.
"I think that's perfect," Chyna told Kardashian, insisting she was also going to train with him "every day for the next five weeks."
Despite appearances, Chyna's desire for her 29-year-old future husband to get to a healthier weight isn't totally a selfless move, said the source.
"Blac wants them both to look their very best for the wedding — neither have been married before so she's putting a lot of pressure on him to make their big day literally picture perfect."