Exclusive
Kim & Rob Kardashian Klash Over His Plan To Marry Blac Chyna Without A Prenup!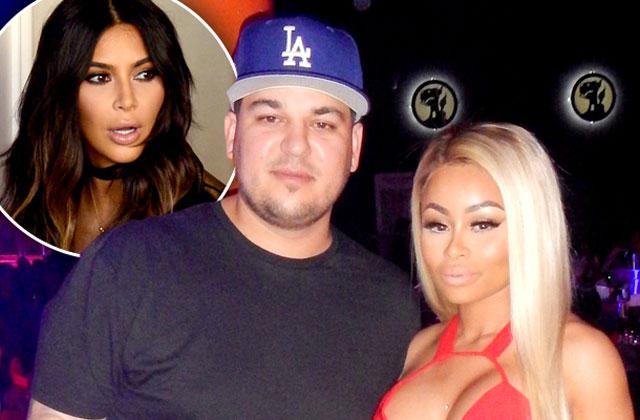 Rob Kardashian could pay the ultimate price in his quest to rush down the aisle with fiancée Blac Chyna — and his famous family is terrified.
"Rob's vulnerable and not 100 percent in a good place," an insider exclusively told RadarOnline.com "Blac's taking advantage of that and he's fallen for it."
Kardashian's older sister Kim, 35, has been determined to talk some sense into him, but she's failing miserably in her quest.
Article continues below advertisement
Still, if 29-year-old Kardashian makes good on his plans to wed Chyna, 28, Kim warned he may pay an even higher price than just losing a chunk of his money.
"Rob's going to be dropped from the family if he goes through with it," said the insider, adding that the increasingly desperate clan "feels powerless over this evil stripper."