Exclusive
Blac Chyna Defies Kris Jenner: Show Me The Money … Or Else!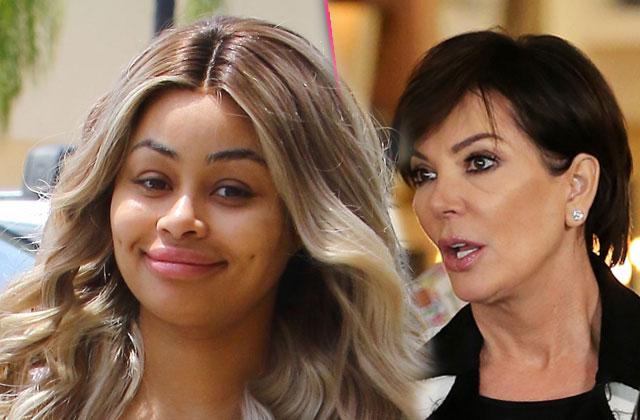 Blac Chyna is ready to become a Kardashian, but that doesn't mean bowing down to Kris Jenner! The pregnant fiancée of Rob Kardashian has not been filming for the family reality show and RadarOnline.com has exclusively learned that there are no plans to put her on camera any time soon, despite Jenner's master manipulations.
"Chyna doesn't work for free!" her attorney Walter Mosley told Radar exclusively, and so far Jenner hasn't shown her an attractive deal.
Article continues below advertisement
"We don't have a deal with E! or VH1 or FYI or anyone else," he said, despite Jenner's plans to oversee a spin-off.
"The Kardashians are reality TV stars," Mosley said. "Chyna is a successful business woman. She is building a successful cosmetics line. She is building a legacy and a big business. TV isn't a part of that right now."
But he admitted, "If someone makes a compelling offer at the right time with the right opportunity I would look at it."
Meanwhile, Mosley ruled out the possibility of Chyna appearing on Keeping Up With the Kardashians, even though her fiancé is appearing in Season 12 of the show.
"It's not going to be Chyna guest-starring on the Kardashian show," Mosley told Radar. "It's offensive to me. Why would a super star do an episode on someone else's thing?"
Meanwhile, his client released her emojis, Chymojis, today.
"Support Blac, buy her app," Mosley told Radar.
Do you think Blac Chyna should appear on Keeping Up With the Kardashians? Sound off in comments below.