Watch Out, Rob! Blac Chyna's Mom Slapped With Restraining Order For Threatening Husband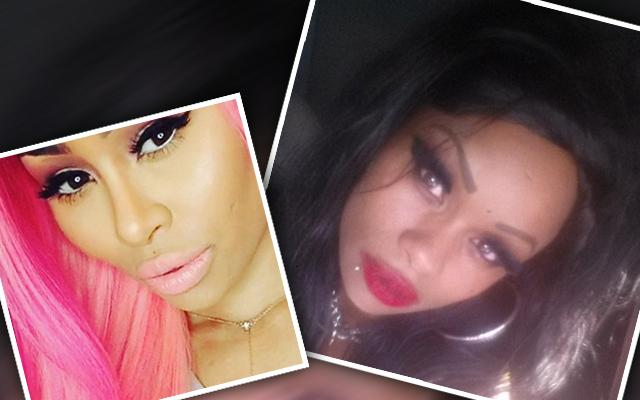 And Rob Kardashian thought his family was dysfunctional!
His girlfriend Blac Chyna's mother, Shalana Jones Hunter, was slapped with an order of protection after threatening to "crack" her husband's head open and leave him in a landfill, RadarOnline.com can exclusively report.
According to Maryland's Prince George County District Court documents exclusively obtained by RadarOnline.com, Shalana, known online as Tokyo Toni, was a danger to her husband, Marcellus Hunter, when he filed papers in July 2013.
Article continues below advertisement
READ THE SHOCKING COURT DOCUMENTS
"Shalana is violent when angry. She often tries to start a physical altercation," Marcellus claimed. "I have hundreds of texts threatening bodily harm, threats to come to my job and get me fired."
"Threats to 'crack my head open' if I return to my home. Threats to leave me in a landfill. I want the threats to stop. I want her out of my home…She has already cut up my clothes!"
In response to the claims, a judge granted Marcellus, 46, an order of protection that prohibited his 44-year-old wife from contacting, threatening or harassing him.
The order also extended to his young daughter.
According to the papers, the order was in effect until August 2014.
The couple seems to have worked out their differences, and still appear to be married.
As RadarOnline.com previously reported, Jones-Hunter has not been shy about her thoughts on the Kardashian clan and her famous daughter's baby daddy (and nemesis Kylie Jenner's boyfriend), Tyga.