Bill Cosby's Latest 3 Accusers Share Shocking Stories Of Alleged Sexual Assaults –– 'He Was Mumbling That I Had Been Blessed ... As If It Was Holy Water'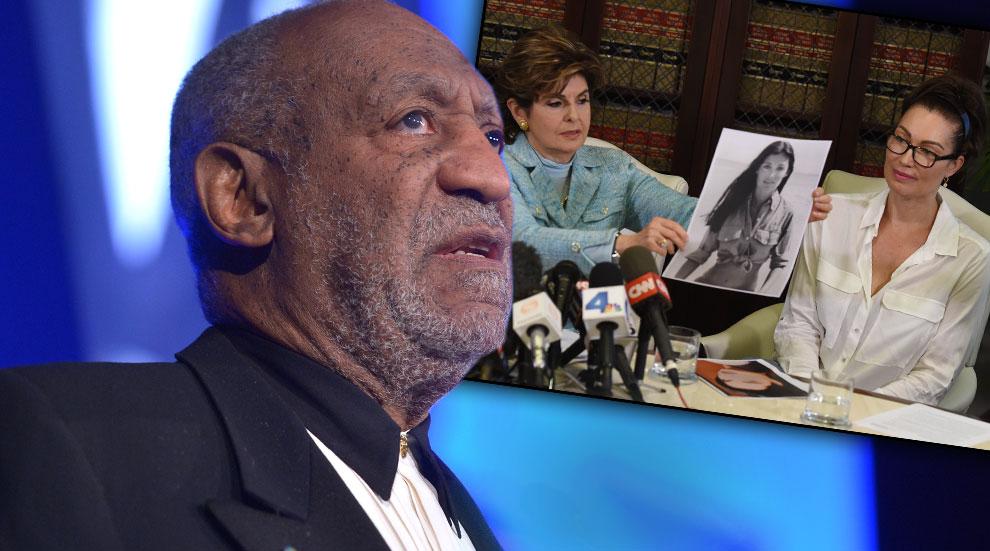 Lawyer Gloria Allred Wednesday introduced three more women -- a flight attendant and two actresses -- joining the group of more than 40 women accusing Bill Cosby of sex abuse.
In a media event at Allred's Los Angeles office the women -- Colleen Hughes, Linda Ridgeway Whitedeer and Eden Tirl -- explained their experiences with the 80s sitcom king.
Hughes said Cosby "flirted with me the entire flight" on a Los Angeles-bound flight she worked on as a flight attendant with American Airlines in the 70s.
Article continues below advertisement
After the plane landed, Hughes said Cosby invited her for lunch in Beverly Hills, and at one point they went up to her hotel room, where she intended on changing. She said that the TV star had champagne and appetizers sent to the room, and saw the sitcom star sipping the booze out of her shoe.
Hughes recalled: "I said, 'Ewww, don't do that, that's gross, I just walked 3,000 miles in those shoes;' He raised the shoe toward me offering the drink in my shoe to me and said, 'A princess should always drink champagne out of a glass slipper.'"
Cosby then handed Hughes a glass of champagne, and she said she had no recollection of what happened until waking up hours after, with the evidence filling in the blanks.
"My clothes were thrown all over the room and I felt semen on the small of my back and all over me: Bill obviously did not use a condom and there was no lunch and he was nowhere to be seen," she said.
When she saw him a year later while working on a flight, she let Cosby know she remembered what had happened. The comic "turned pale and said, 'Did you ever report that to anyone?'" and she told him that she kept it to herself.
Article continues below advertisement
Whitedeer said that Cosby raped her -- without the use of sedatives -- around the same timeframe on the set of a film, in a private office he said he was going to interview her in.
Whitedeer said that when she entered the room, the I Spy star's "giant frame blocked the door so if anyone should try to enter, they would not be able to see what he was doing" in front of her.
"As I looked up, his penis was out of his pants and he shoved it in my mouth -- his attack was fast with surgical precision and surprise on his side."
Much like the incident with Hughes, Whitedeer said, "there was a horrible mess of semen all over my face, my clothes and in my hair … he was mumbling that I had been blessed with his semen as if it was holy water."
As Whitedeer was "bordering between vomiting and passing out," she said the comic "gloated over my humiliation."
Article continues below advertisement
Tirl, an actress who appeared on an episode of The Cosby Show in the late 80s, said that like Whitedeer, her horrific run-in with the comic took place on set -- specifically, in his dressing room.
Tirl said that Cosby "closed the door behind him … and locked it," which marked "a palpable shift of power" in the situation. She said that during the 30-minute run-in, her "knees shook behind the coffee table."