'Heaven Gained The Sweetest Angel!' Big Ang Pals Pen Tributes On Funeral Home Website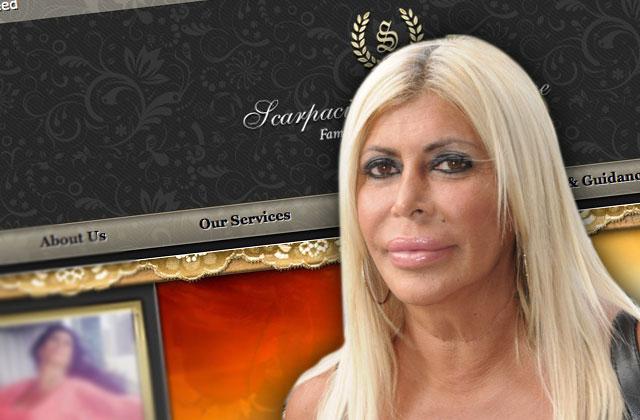 Article continues below advertisement
Countless mourners are expected to turn out, but before then, they are sharing their memories of the reality star on the funeral home's web page.
"Ang, since I met you 30 plus years ago - it was always always the best of times !!! I will cherish the memories," a friend, Janet, wrote.
Laura D. chimed in, "You were such an amazing woman, kind, giving, and so loving. When God made you, he truly gave you a heart of gold. You will be forever loved and missed by your family & all your loving fans!"
Tara and Codie C. wrote, "I remember Ang as a full of life bartender, an incredible woman who remembered stories from a long time ago, no matter how long it had been seen she had seen you or how well she knew you... what a sad day. Heaven has truly gained another Angel.Bill
"RIP our dear friend..Heaven just gained the sweetest Angel … Bill G. wrote. " … till we meet again …"
As RadarOnline.com reported, Raiola passed away around 3 a.m. on Thursday at the age of 55, after battling Stage 4 lung and brain cancer.