Remembering Big Ang: 'Mob Wives' To Air Tribute Episode For Late Star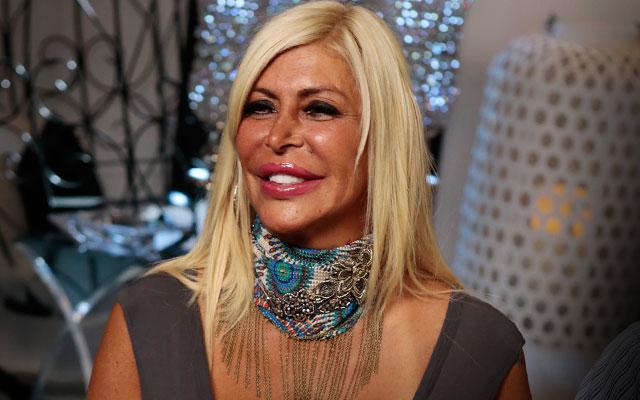 As friends and family debate whether or not VH1 should air a new episode of Mob Wives on Wednesday night following the death of Angela "Big Ang" Raiola, RadarOnline.com has learned that the network has a special tribute in the works to remember the late reality queen.
"The next three episodes will be dedicated to her," Mob Wives Executive Producer and Creator Jennifer Graziano told RadarOnline.com exclusively.
Article continues below advertisement
At the end of the season, VH1 will have more specific dedications to Raiola.
"Then there will be a special part of the reunion with Ang, as well as a tribute episode to her that will air sometime after the reunion," Graziano said.
On top of that, "we are running marathons of her spinoff shows," Graziano confirmed.
It's important for all who have worked with Raiola that they remember their friend and coworker.
"Ang became close to everyone at VH1," Graziano explained. "She was extremely close to the show runners and producers. Everyone, as a whole, feels like they lost a friend, not only someone they worked with."
Graziano also has a long-running history with the Raiola.
"We were friends before the show and got closer during it," she said. "I'm glad that the world will still get to see her on television. The stuff you can find of her online—videos, interviews—still gets the laugh. But as a friend, I am sad still."
Article continues below advertisement
Graziano still feels Raiola's presence.
"I had a funny moment with Raiola's friend Vinnie Medugno this morning," Graizano recalled. "One of the songs that we all sang together came on in the car. He texted me saying, 'It's a sign.' The song was 'Young Hearts Run Free.'"
As RadarOnline.com previously reported, Raiola passed away last week after a brave battle with brain and lung cancer at just 55 years old.
Her family threw four wakes over the weekend in Brooklyn to honor the reality star.