Breaking Point! Beyonce Caught 'Screaming' At Hubby Jay Z As Divorce Looms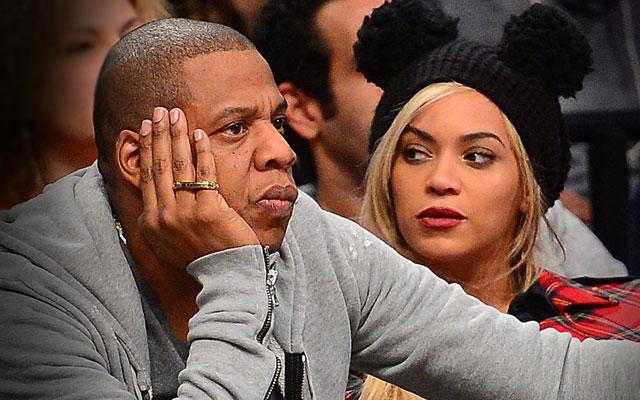 It's not just Kim Kardashian and Kanye West! As the Keeping Up with the Kardashians stars face increasing divorce buzz, RadarOnline.com has learned that their BFFs, Beyonce and Jay Z, are at each other's throats as well.
A source close to the A-list couple told RadarOnline.com that they're not even trying to hide the tension even more. During a recent altercation at their Bel Air rental estate, "She was screaming at him at the top of her lungs," the source said. "Beyonce told him that she just could not deal with it anymore!"
Article continues below advertisement
So what is it that had the 34-year-old "Crazy in Love" singer so angry with her rap mogul husband?
Aside from the fact that the two are rumored to be on the brink of divorce, the father of Beyonce's daughter Blue Ivy, 4, is currently in a nasty paternity battle with Rymir Satterthwaite, 22, who claims that he is the secret son of the 46-year-old rap mogul.
But, as RadarOnline.com previously reported, that is just the tip of the iceberg! Their marriage has been plagued with non-stop rumors that Jay Z cheated on his wife with numerous women over the years, claims he has denied. But still, their marriage is showing the strain.
"Beyonce and Jay Z have been living in separate bedrooms in their house pretty much since they moved in," the insider told RadarOnline.com.
"This recent fight seemed to be one of their worst!"
Do you think that Beyonce should leave Jay Z? Tell us your thoughts below.