Exclusive
Littlest Victim! Beyonce & Jay Z's Daughter Blue Ivy Caught In Middle Of Divorce Drama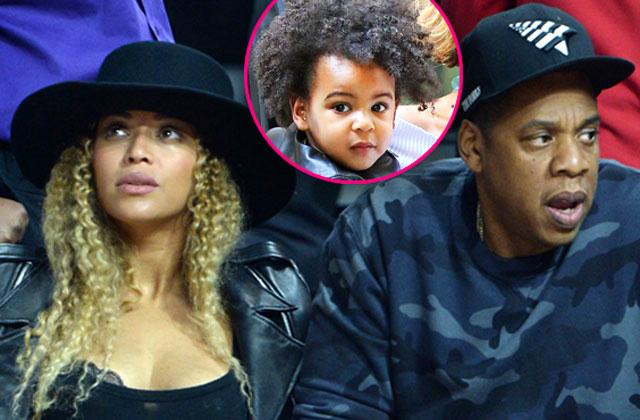 Beyonce's Lemonade has made her already bitter marriage to rap mogul Jay Z even more sour! And meanwhile, RadarOnline.com has learned, their daughter Blue Ivy is caught in the middle.
The 34-year-old "Irreplaceable" singer embarked on her world tour, Formation, last night in Miami – less than one week after dropping the album filled with accusations that Jay Z, 46, cheated on her with multiple women. It was the first time the couple had been seen together since March 6, and Beyonce public thanked her "beautiful" husband for his support.
Article continues below advertisement
Now, a source close to the couple tells Radar that after that show of strength, the couple's focus has turned entirely to Blue Ivy, 4, who has been caught in the middle this whole time!
"Beyonce going on tour is obviously putting another strain on her family," the insider told Radar, adding, "Jay Z knows that he has to step it up in his role as father because of this."
The daddy-daughter duo already have been spending a lot of quality time together in recent weeks. While Beyonce prepped for the tour in early March, they jetted off for a quick trip to NYC.
As Radar previously reported, Queen Bey has been incredibly busy with her kingdom lately – launching her own music label and fashion line in the past several months.
Is she now too busy to be a mom?
Sources say, no. "Beyonce knows that she must keep communication open with Jay Z while she is touring because this is important to her family," said the source. "She's a great mom."
And grandma Tina Knowles is pitching in too. She posted a sweet photo of Blue in a lemon-print sundress, showing no one is too young to join the family publicity machine!