Drumroll Please: Ben Higgins Is The New 'Bachelor'-- But Secretly Started Dating Former Contestant!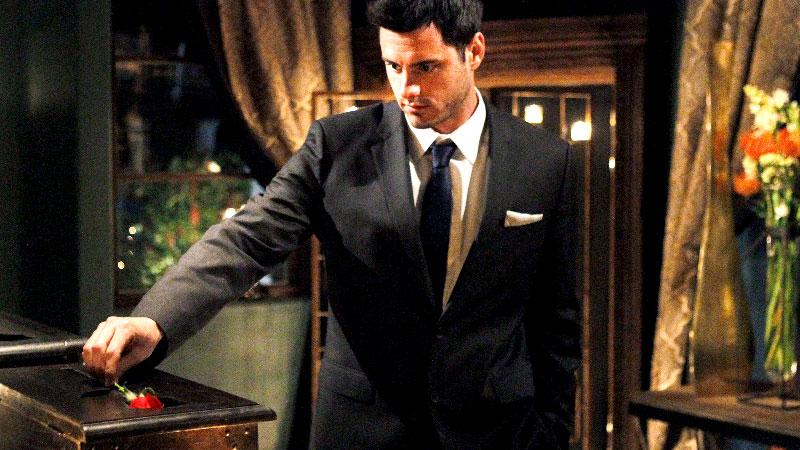 Bachelorette contestant Ben Higgins got his heart broken when Kaitlyn Bristowe sent him home as her second runner up. But now, according to a report by Us Weekly it is his time to shine as the star of the next season of The Bachelor -- even though he has already started dating someone else!
Higgins, a.k.a Ben H, was known by fans as the charming Denver-based software engineer who seemed to be the perfect gentleman: especially amid the constant fighting between fellow contestants Shawn Booth and Nick Viall. A fan favorite, he was the obvious choice to be the star of the new Bachelor season, which is set to premier in January. Even Booth co-signed the pick, telling Us Weekly, "He'd make the perfect Bachelor. He deserves the best."
Article continues below advertisement
However, despite having said in the past that he is "not extremely comfortable with the attention," Higgins seems to have taken to his new life in the spotlight, and is not letting anything get in his way. According to reports, not only did he turn down a promotion at work to stay on the reality show, he also pulled the plug on a budding romance with Tenley Molzahn, a serial reality show contestant who appeared on Jake Pavelka's season of The Bachelor! "They wanted to hook up, but don't want to jeopardize his stint," a source told Us Weekly.
As RadarOnline.com has reported, Bristowe was in a similar situation prior to starring in The Bachelorette, engaging in a flirty text relationship with Viall. Not wanting to lose out on what their relationship could become, Viall would go on to join the cast in week four, much to the dismay of fellow contestants. However, whether Molzahn will follow in Viall's footsteps remains to be seen.