Explicit Content -- 'Bachelorette' Kaitlyn Bristowe's Steamy Sext Messages With Nick Viall Revealed -- Sex With His Family Nearby!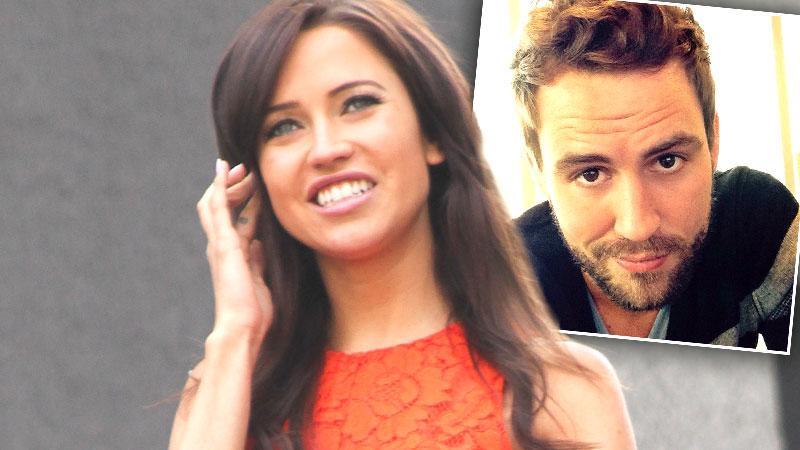 Anyone who has been watching The Bachelorette this season knows that Kaitlyn Bristowe and Nick Viall have chemistry, but sources are now revealing that their secret messages and sex sessions were even more extensive than fans thought!
When Viall showed up as a late addition to the show, he and Bristowe admitted that they had exchanged a few friendly texts after her season of The Bachelor. But according to a source, the two were actually sending freaky sext messages leading up to the show! "They were engaging in explicit communications for three weeks before filming," an insider told Us Magazine.
Article continues below advertisement
The two were so into each other, that Bristowe promised to send him a hidden message during her appearance on Jimmy Kimmel Live. When she appeared on the show in March to promote the new season of The Bachelorette, she tapped her lips twice -- a subtle but unmistakeable gesture for someone who would be watching for it. "She told him she was going to do it to say hi," her friend revealed.
When it was time for Bristowe to start filming The Bachelorette, Viall was not about to go quietly into the night. "He wasn't ready to say goodbye to what they had built," the source said. With his sights set on her heart -- and on her panties -- Viall burst onto the scene in week four, to Bristowe's obvious delight.
This prior history that the two shared may explain how she ended up falling into bed with him so quickly upon his arrival, and according to another source, they were getting it on way more than was apparent during the show. "He and Kaitlyn had sex more than people knew," the insider said, adding that they even had sex when Viall's mother and young siblings were visiting in Utah!
While it is clear that the two can't get enough of each other, it is still unclear that there will be a proposal for them. "It's a dramatic ending," a source said.