Rejected! Doctors Tell Angelina She's TOO SKINNY For Plastic Surgery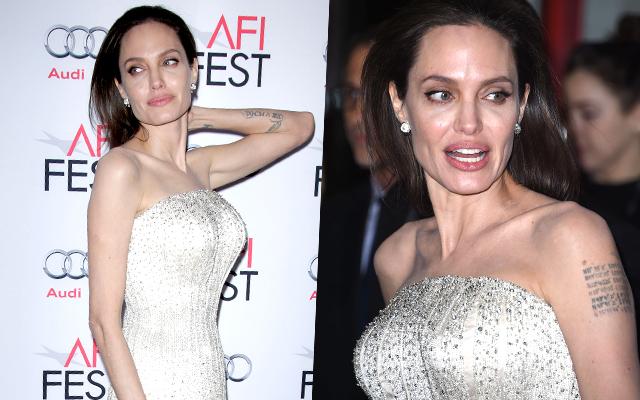 Angelina Jolie isn't used to hearing the word "No." But RadarOnline.com has learned she was shut down at the plastic surgeon's office when she requested a new procedure and was told she's too thin!
According to a source, "Angelina didn't want to have breast implants after her mastectomy, because it would require additional surgeries down the road, and possible complications. The alternative to the breast implants would have been taking fat from her abdomen to construct the breasts. Using her own tissue would have been more natural, but that surgery would have been a lot longer."
Article continues below advertisement
"That's what she wanted to do," added a source.
But doctors told Angie she wasn't a candidate for the fat transfer to the breasts because "she is just too thin," the insider claimed. "In the end, it all worked out and Angie was happy with the results."
"Down the line though, Angie will need to have the implants replaced."
While busy promoting By The Sea with her husband, Brad Pitt, 51, Jolie's scary skinny frame has been making headlines yet again.
Her bones were sticking out at the recent WSJ Innovator Awards in New York City.
Jolie, 40, went public with her decision to have a double mastectomy and hysterectomy last year, after testing positive for faulty BRCA-1 genetic mutation, which put her at increased odds of getting breast and/or ovarian cancer.
Ovarian cancer took the life of Angelina's mother, Marcheline Bertrand, as well as her grandmother and aunt.