Ami Brown Battling Serious Spinal Condition On 'Alaskan Bush People'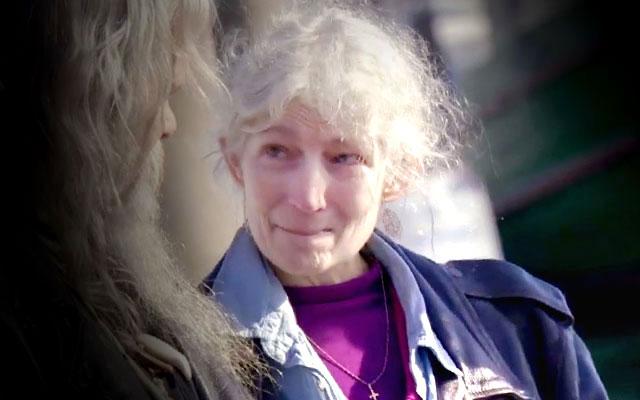 Billy Brown, 62, may currently be in Seattle undergoing testing to find out what is causing his continuous seizures, but he isn't the only Alaskan Bush People star facing a serious medical crisis.
During this season of the show, Brown's wife Ami has been experiencing debilitating back and neck pain — to the point that doctors put her on bed rest.
Now, RadarOnline.com can exclusively reveal what is actually happening to the 53-year-old reality star.
Article continues below advertisement
"What it's called is 'cervical radiculitus,'" Ami told RadarOnline.com. "What it is, I have some arthritis in my neck. It's degenerative from working and injuries and things. The arthritis has built up where your nerves come out of your cervical spine there at your neck area and shoulder."
"It pinches on the nerves," she continued. "The muscle was like three times its size, so that also pushed on the nerve. It was a really bad, painful thing."
While Ami is now doing better, she did have to permanently slow down from her work in Brown Town.
"Today I'm recovered and I'm doing better, but it still bothers me if I do things in my daily work the wrong way," she said. "It's just something I think I'm going to have to live with."
Doctors have offered Ami the option to get surgery to help improve her condition, but she refuses to go under the knife.
MORE ON:
Alaskan Bush People
Article continues below advertisement
"They say they can, but I haven't yet," she admitted. "I think I'd rather just live with it at present and be careful how I do and what I do."
Unfortunately, Ami's health issues are limiting her ability to live the life she used to in the bush.
"It limits me on things that I can do that I like to do and enjoy to do," she said. "It definitely makes it harder to live there. It's sad and true."
"But it's kind of like an early retirement," Ami added. "The kids have just kind of taken all those jobs over."