Aaron Carter: I'm 'The White Michael Jackson!'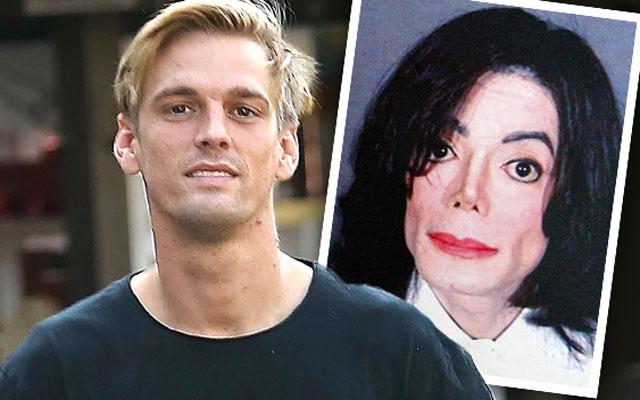 Nick Carter just won second place on Dancing with the Stars, but his little brother Aaron is getting attention for an entirely different reason. The younger Carter, 27, unleashed an epic Twitter rant earlier this week comparing himself to Michael Jackson, and after backlash from outraged critics, he opened up about what he meant in an exclusive interview with RadarOnline.com.
Carter tweeted that Jackson "passed down the torch to me," but told RadarOnline.com he wasn't moonwalking in Jackson's footsteps.
Article continues below advertisement
"Passing the torch is loving and caring and being nice to each other," Carter explained. "That's what Michael stood for. Not this bulls**t."
The pop star became close to Jackson when he opened for him on tour, and they recorded "What More Can I Give" together. He claimed they shared a close bond, and told RadarOnline.com that he was inspired to share his feelings about the late King of Pop after a recent trip to the airport where his driver called him the "white Michael Jackson."
"I loved Michael," Carter insisted, reminiscing on the lengthy conversation they shared after Jackson's birthday party where this photo was taken.
"Michael called me the 'Little Prince of Pop,'" Carter said. "He's the one who gave me a jacket. I don't have to explain myself more than I already have."
"I talked about judgment with Michael," the singer added. "He mentored me on how to avoid that stuff and how to love people."
Carter is currently keeping the jacket in "a very safe place in Florida."
Are you surprised about Aaron Carter's connection to Michael Jackson? Let us know in the comments.