Zac Efron Mocks His Broken Jaw -- Was A Bad Experience In Bed To Blame?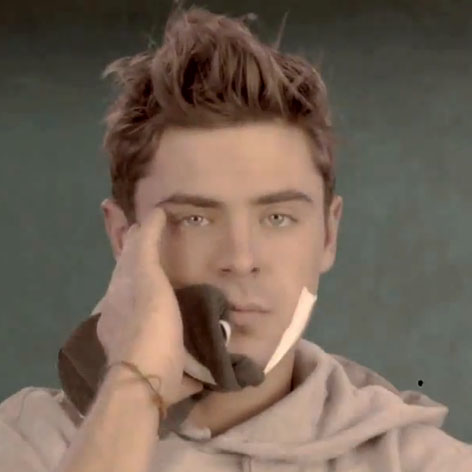 Zac Efron is mocking himself in a new video where his That Awkward Moment co-stars joke that the actor actually broke his jaw after a mishap in the sack with a gal pal, and RadarOnline.com has the clip.
Having his jaw wired shut in Nov. after allegedly slipping in a puddle outside his Los Angeles home, his movie co-stars Michael B. Jordan and Miles Teller reveal in the funny video that he was actually smacked across the face with a book by a girl after a bad experience in bed.
Article continues below advertisement
The boys joke that Efron was at home with a girl "giving her the worst sexual experience of her life" when because he "finished so early" she released her pent-up sexual frustrations on the hunky actor.
"She picked up a book…a heavy book, and slammed it right into your beautiful face," they recall to Efron.
"Goddammit, it is beautiful… That's how it happened, case closed."
Watch the funny clip below:
youtube=https://www.youtube.com/watch?v=HGxfVUw_7pU&w=560&h=315