Viral Video! Car With 'No Driver' Goes Through Fast Food Drive-Thru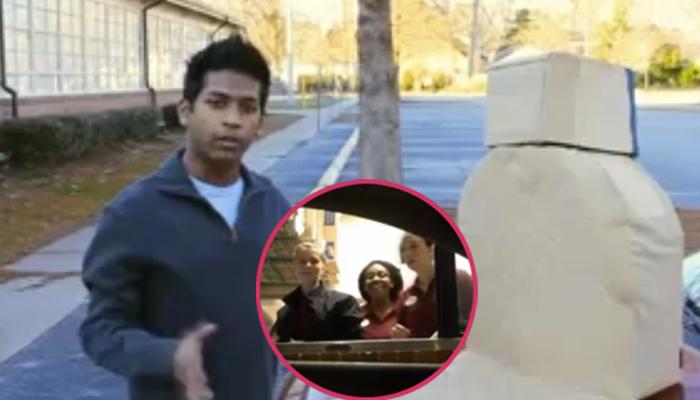 The latest viral video to scorch the Internet shows fast food workers confused, humored and befuddled when a car pulls up through the drive-thru … with no actual driver at the wheel!
The rib was perpetrated by Rahat the Magician Prankster, who explains how he pulls off the elaborate trick -- by dressing up as an actual driver's seat -- in the video's intro.
One everything is in motion, reactions from the workers are priceless: "What the heck is going on?'' one worker said, while another asked, "Am I trippin' son?''
Article continues below advertisement
As of early Friday, the video had nearly 10 million views in less than three full days.
youtube