Oops! Vicki Gunvalson Tinkles On Tamra Barney's Bed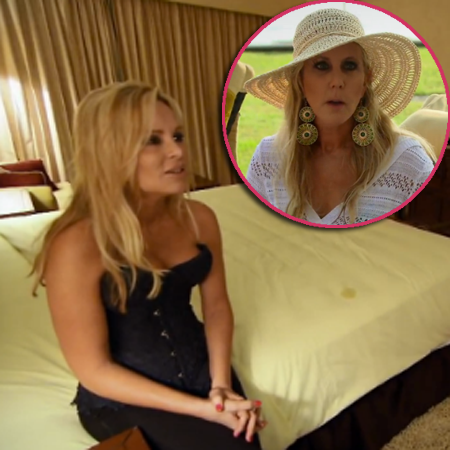 The Real Housewives of Orange County took a silly turn Monday, when after a night of revelry in Mexico celebrating Tamra Barney's bachelorette party, Vicki Gunvalson accidentally urinated on the bed in Tamra's hotel room.
Upon the discovery, Tamra said, "Oh my God! She peed my bed! Oh my God! That's so disgusting!"
Vicki was cavalier about the wee mistake, saying in an off-camera interview, "I leaked. I'm gonna own it.
Article continues below advertisement
"I'm not gonna lie about it," she said. "I did. Just a little bit. Whatever -- everybody leaks!"
During the rest of the episode, Vicki's rivalry with fellow housewife Gretchen Rossi heated up, with mutual pal Tamra in the middle.
Watch the video on RadarOnline.com
While the two had a tense shouting match, Tamra reassured Gretchen they're good friends and she trusts her with personal secrets she could never tell Vicki.
The Real Housewives of Orange County airs on Bravo Monday at 9/8c.